NSSF Membership Meeting Recaps Record Year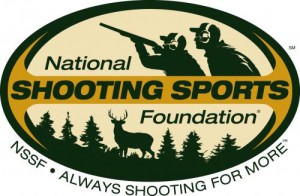 NEWTOWN, Conn. –-(AmmoLand.com)- Every year NSSF holds a business meeting during the SHOT Show to report to members on the previous year's operations. This year, that meeting was held on Thursday, Jan. 21,, the third day of the show.
When Bettyjane Swann, NSSF director, member services, was called to the microphone to give her report, she was able to tell of record numbers on the membership roll.
"I am pleased to report since our last meeting we have added 1,339 new members, including 239 individuals, 137 ranges, 86 retailer/ranges, 748 retailers, 12 non-profits, 113 supporting and four voting members."
She went on to emphasize just how significant this previous year's growth is to NSSF.
"Our new members make up 25 percent of our total membership," Swann reported. "Our new membership campaign helped us achieve an all-time high in NSSF membership."
According to Swann, membership for the first time reached the 5,000 milestone. As of Feb. 15, that total had climbed to 5,540.
At the State of the Industry Dinner held in the Palazzo Ballroom of the Venetian Resort and Casino the previous evening, NSSF President and CEO Steve Sanetti presented an annual report on NSSF's activities in video format. Click here to view that video.
About NSSF
The National Shooting Sports Foundation is the trade association for the firearms industry. Its mission is to promote, protect and preserve hunting and the shooting sports. Formed in 1961, NSSF has a membership of more than 5,000 manufacturers, distributors, firearms retailers, shooting ranges, sportsmen's organizations and publishers. For more information, log on to www.nssf.org.