ArmaLite Firearms Truckload Sale
Buy a truckload of ArmaLite and keep the truck!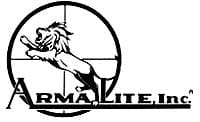 Geneseo, IL – (AmmoLand.com)- Here's a new one. Mark Westrom just came into the office and said we're having a truckload sale.
He says if anyone buys a truckload of ArmaLite firearms and products, you get to keep the truck.
The trucks… and we have a parking lot full of them here in Geneseo… are military 35A2's, commonly known as a "deuce and a half."
We're still working out the details on this… but Mark says any order of in-stock or "rapid response" product that will fill a truck means the truck is yours.
Mark sprung this on us at closing time this evening. We'll have more tomorrow.
Call to place your order: 1-800-336-0184 Toll Free
About:
ArmaLite has one of the broadest product lines in the firearms industry. We manufacture and sell semiautomatic rifles in a variety of calibers including 5.56mm and 7.62mm, long range super-accurate bolt action rifles in calibers including .308 Winchester, 300 Winchester, 338 Lapua, and 50 BMG, and classic 9mm pistols. Visit: www.armalite.com