ArmaLite M-15A4B Special Purpose Rifle Available in Limited Run
Super small limited run place orders at once if you want one…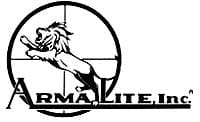 Geneseo, IL – -(AmmoLand.com)- Armalite® doesn't make too many of these rifles (seems everybody wants a carbine these days), so it was nice to see a dozen of them come off the assembly line this morning.
It's the M-15A4B, a special purpose rifle in .223.  Hunting, competition, police, and military shooters all want versatility in sighting options. The ArmaLite M-15A4 SPR line is an efficient platform on which to build multiple sighting options. The M15A4 offers the flexibility of the Picatinny rail applied to the time-honored service rifle model.
Light recoiling and dead on accurate, the M15A4 Special Purpose Rifle line accepts ArmaLite's removable iron front sight, carry handle or scope mounts as well as other devices conforming to the MIL STD 1913 (Picatinny) rail.
Armalite M-15A4 SPR Specs
Model: A4 Rifle with black furniture
Caliber: .223/5.56mm NATO
Barrel: 20″ double lapped, chrome lined\chrome moly vanadium, threaded 1/2×28
Rifling Twist: RH 1:9″
Muzzle Device: flash suppressor
Front Sight Base: gas block with Picatinny Rail
Upper Receiver: forged flattop with Picatinny Rail & laser engraved rail numbering
Trigger: two stage tactical, approximately 5-6 lbs.
Overall Length: 39.5″
Weight: 7.8 lbs
Finish: anodized aluminum upper/lower receiver, manganese phosphated steel barrel
Accuracy: 1.5 – 2 MOA
Included with Rifle: one 30 round magazine, sling, black case, owner's manual,
limited lifetime warranty
MSRP: $1,060.00
About:
ArmaLite has one of the broadest product lines in the firearms industry. We manufacture and sell semiautomatic rifles in a variety of calibers including 5.56mm and 7.62mm, long range super-accurate bolt action rifles in calibers including .308 Winchester, 300 Winchester, 338 Lapua, and 50 BMG, and classic 9mm pistols. Visit: www.armalite.com