Shooting Industry Masters Early Bird Team Deadline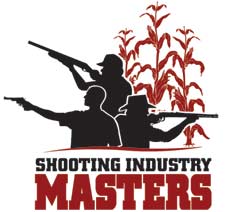 San Diego, Calif. –-(Ammoland.com)- The Eighth Annual Shooting Industry Masters early bird team entry deadline is fast approaching.
Sponsored by FMG Publications, the highly anticipated two-day match will bring industry giants to Grand Island, Neb., July 23-24.
Early-bird teams will receive $250 off their registration fee, plus a free 1/4-page Shooting Industry Masters Team Challenge Ad in the June issue of Shooting Industry magazine.
"If you care anything about the future of this industry, please start putting a team of your best shooters together and plan on attending the 2010 Shooting Industry Masters. You'll have a great time for the best cause," said Steve Sanetti, NSSF president.
The Masters is expected to host 250 shooters, from professionals to beginners. FMG offers incentives to teams that register by April 25, 2010.
Sanetti is just one of many industry leaders to participate in the Masters since its inception. Match chairman Randy Molde understands why.
"I think the number one reason the Masters is drawing so much attention is it is fun," said Molde. "I kept hearing that over and over again: 'It's fun, it's relaxing, there's no pressure. I don't feel like I have to measure up to anybody. I can just get out here and shoot and remember why I'm involved in this industry in the first place."
The match benefits NSSF's First Shots program and provides unparalleled networking opportunities.
"My favorite part about the event is everybody coming together in the industry, being friends with one another and talking, and the ability to network and talk with the presidents and CEOs of other companies," said Lew Danielson, CEO of Crimson Trace. "It doesn't happen anywhere else like it happens here."
For more information, including registration details, please visit
www.shootingindustry.com/Pages/2010SIMasters.html
or contact Elizabeth O'Neill at (888) 315-364 or [email protected]
This year's sponsors include: Aimpoint, Benchmade, BLACKHAWK!, Black Hills, Brownells, Colt, CORBON, Crimson Trace, Ellett Brothers, Gunbroker.com, Gunsite, Hornady, Howard Leight, LaserMax, Remington, Ruger, Smith & Wesson, SureFire and XS Sights.