2nd Amendment March – Washington, D.C. Rally – AGC Bus Trip to Rally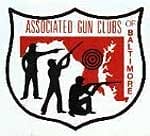 Maryland –-(AmmoLand.com)- The 2nd Amendment March national rally in support of our 2nd Amendment Rights will be held on the Mall in Washington, D.C., on Monday, April 19, 2010.
Why is it important for you to participate in the 2nd Amendment Rally?
Beyond the obvious need to support the 2nd Amendment, there is the political impact of thousands of law abiding citizens traveling to the nation's capitol to exercise their rights.
The Obama administration has succeeded in ramming socialized medical care through congress, it now has time to focus on other issues. We have a vested interest in demonstrating that degrading the 2nd Amendment is not an option.
Maryland gun owners spent untold thousands of dollars on ammunition in response to the election of Mr. Obama. Buying ammunition does not send a message to Congress. Stand up for what you believe; show Congress that you are personally committed to protecting your rights!
Join us for the 2nd Amendment March Rally in Washington, D.C. which is being organized and sponsored by the 2nd Amendment March.
The Associated Gun Clubs of Baltimore (AGC) has reserved two 54 passenger buses to provide comfortable, stress free transportation to and from the rally. Enjoy the camaraderie of fellow shooters, perhaps catch up with old friends, and make some new friends.
In order to accommodate as many persons as possible, the buses will leave from different locations, each will make intermediate stops as noted below and the buses will rendezvous at the Broken Land Park & Ride West. The buses will then travel together to the 2nd Amendment March Rally. Each bus will make the same stops on the return trip as needed.
The AGC is now using a new system to register participants and receive payments by credit card or personal PayPal account on a secure Internet connection.
Please note that the system requires that each person be registered separately AND by the bus you wish to ride in order to avoid overbooking the buses. Once we have reached 54 guests on a bus, the system will no longer accept additional bookings for that bus.
The AGC must pay in advance for the bus rental and therefore all bookings are final. No refunds will be made for any reason.
Seats are still available on both buses. However, experience has shown that many people wait too long and are then disappointed. The last week before an event always produces a last minute rush. Reserve your seat now. Support our effort to defend the 2nd Amendment from domestic enemies of the United States Constitution.
Cost: $25.00 per seat (less that the cost of single 50 round box of .45 ACP ammunition)
Click here for more information and to reserve your seat for this important event.
This is a rain or shine outdoor event. Please bring whatever food, drink, equipment or supplies you anticipate needing, e.g. blanket, chair, sunscreen, lunch, beverages (no alcohol, wine or beer) "backyard type" sunshades. Please review DC's gun laws.
About:
Associated Gun Clubs of Baltimore, Inc. (AGC), located in Marriottsville, Maryland. The Associated Gun Clubs of Baltimore, Inc. was formed on July 1, 1944 when a number of World War II veterans in the Baltimore, Maryland area began looking for a place for recreational and competitive shooting. They organized with several other Baltimore area shooting clubs to form the "AGC" Visit: www.associatedgunclubs.org