ArmaLite Ar-50A1 Rifle On Sale For $3,359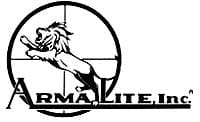 Geneseo, IL – (Ammoland.com) ArmaLite, Inc. is pleased to CONTINUE with our everyday low price for our spectacular AR-50A1™ rifle. For the foreseeable future, with no plans for a change, you can buy an AR-50A1 for $3,359.
Don't worry about supplies lasting, we're so confident of these masters of long-distance accuracy that we're building them by the Truckload!
ArmaLite's R&D people have put a lot of thought and effort into making the AR-50A1™ rock solid and precise. They know that it's what's INSIDE that counts.
The heart of the AR-50A1™ is its metallic stock to action interface. The patented V-Lock™ Bedding Wedge and V-Block Stock assure absolute strength and repeatability for superb accuracy. The aluminum stock reinforces the receiver like a bench-rest sleeve. Accuracy? It's not just in the bedding. Independent testing has proven the AR-50A1 muzzle brake to be the best in the industry for both recoil control and accuracy. It scrapes away turbulent muzzle gasses and lets the bullet break into clean air for amazing accuracy.
ArmaLite's extensive accessory line is perfect for customizing the AR-50A1. Shooters can add a 30 minute rail to help fill the void between 15 and 50 MOA if they don't have full range of elevation in their scope. And by the way, our scope mount is on the receiver, FAR from any barrel whip.
Other options include a new length of pull kit that allows users to add length to the stock in increments.
There are also top quality bipods and monopods from Allied Precision Arms available. The foldable bipods have a solid, low profile with adjustable left and right cant. They're also available with leg extensions. The monopods are both quick-adjustment and fine tuned adjustment. In fact, if you include BOTH the bipod and monopod, the AR50A1 is still an incredible value at just $3,759… far below the so-called sales prices of other firearms companies.
Whether you need this 50-cal giant for a military mission or a shooting competition, you can't buy a better long-range rifle. The AR-50A1 truly sets the Armalite Standard of Excellence.
Caliber: .50 BMG
Length: 59.5 Inches
Weight: 33.2 lbs.
Barrel: 30" Chrome Moly, 8 Groove, RH 1:15 inch twist
Receiver: Modified Octagonal Form, Drilled and Slotted for Scope Rail
Muzzle Device: Highly Efficient Muzzle Brake
Stock: 3 Section: Extruded Forend, Machined Grip Frame with Vertical Grip, Forged and Machined Removable
Buttstock, Adjustable Cheek Piece
Bolt: Extended Triple Front Locking Lugs
Extractor: Sako Type
Trigger: Single Stage
Accuracy: 1" MOA
• Included with Rifle: Owners Manual, 15 Minute Rail, Bi-pod adapter, Owners Manual, and Limited Lifetime Warranty
About:
ArmaLite has one of the broadest product lines in the firearms industry. We manufacture and sell semiautomatic rifles in a variety of calibers including 5.56mm and 7.62mm, long range super-accurate bolt action rifles in calibers including .308 Winchester, 300 Winchester, 338 Lapua, and 50 BMG, and classic 9mm pistols. Visit: www.armalite.com