Status Quo for Gun Owners Rights at 2010 Maryland General Session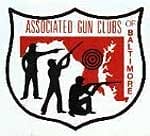 Maryland –-(AmmoLand.com)- The 2010 Session of the Maryland General is almost over. We lost nothing, and depending on the outcome of the conference committee on SB 411 Defense of Dwelling or Place of Business – Civil Immunity, we stand to gain a little. As amended, SB 411 is nothing to cheer about but at least we made a little progress.
Bob Ehrlich has finally declared his candidacy for Governor in the 2010 Gubernatorial Election. It remains to be seen whether or not Mr. Ehrlich will embrace the gun rights community. It was our experience with the Ellen Sauerbrey's first and second campaigns that she did better with us than without us. In the second campaign, Ellen's campaign managers apparently believed that if she kept a low profile on gun rights that Glendenning's campaign would not bring up guns as a campaign issue. They were wrong.
Click here for the Bob Ehrlich for Maryland website.
The next event in our immediate future is the 2nd Amendment Rally in Washington, D.C. on Monday, April 19, 2010 which is Patriots' Day. This date commemorates the battles of Lexington & Concord.
The AGC has contracted for 2 buses with multiple pick-up locations to make it easy to attend the rally. You won't have the opportunity to shoot any Redcoats but you will have a good time.
We still have seats available. We need your participation and support to make this event a success. Click here to reserve your seat on an AGC rally bus.
The 2010 Election is our best chance in decades to take back our country from the liberal left that seems bent on destroying our economy, mortgaging our future, making our health care decisions, and in general pushing us ever closer to socialism.
John H. Josselyn
AGC Legislative Vice President
About:
Associated Gun Clubs of Baltimore, Inc. (AGC), located in Marriottsville, Maryland. The Associated Gun Clubs of Baltimore, Inc. was formed on July 1, 1944 when a number of World War II veterans in the Baltimore, Maryland area began looking for a place for recreational and competitive shooting. They organized with several other Baltimore area shooting clubs to form the "AGC" Visit: www.associatedgunclubs.org