Sig's Michel Goes 4-for-4 with Latest Regional Shooting Title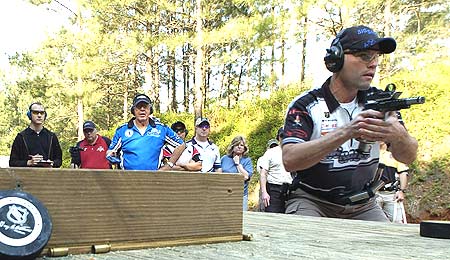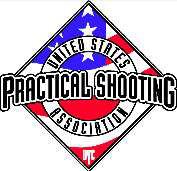 SEDRO-WOOLLEY, Wash. –-(Ammoland.com)- With his commanding performance this past weekend in Idaho Falls, where he won the Open division title at the 2010 U.S. Practical Shooting Association (USPSA) Area 1 Regional Handgun Championship, Team Sig shooter Max Michel of Covington, La., has gone 4 for 4 in regional competitions this season.
Earlier this year, Michel took the Open title at the Area 4, Area 5 and Area 6 regional championships.
"At the halfway point of the 2010 USPSA shooting season, Max has positioned himself as the clear front-runner in the Open division and is on his way to a possible perfect season," said Michael Voigt, president of the U.S. Practical Shooting Association.
Facing off against a field of 84 top Open division shooters, including four Grand Masters, the highest skill level in the sport, and 14 Masters, Michel took an early lead on the second of 11 stages and never looked back. His final score of 1180.2341 points, with three stage wins, outpaced his nearest competitor, last year's winner Glenn Higdon of Las Vegas, Nev., by more than 90 points.
Higdon, like Michel, is ranked a Grand Master and scored two stage wins during the match but was never able to claim the lead, finishing with a final score of 1089.4181.
Rounding out the top five were three more USPSA Grand Masters. James Ong of Reno, Nev., placed third winning one stage and posting a final score of 1078.1555. David Cutts of San Bernardino, Calif., finished fourth with a stage win and a final score of 1074.6836, while fifth place went to Eddie Garcia of Mesa, Ariz., who won three stages and ended the match with 1068.8598, just over 111 points out of first.
Also claiming Open division titles were Rebecca Jones of Chester, Va., who came from behind to win the Women's Open title, finishing 16th overall with 902.1975, and Ryan Leonard of Oregon City, Ore., finishing eighth overall to claim the Junior title with 996.3062.
Among the senior shooters over 55, Dennis Bauer of Billings, Mont., took the Senior title, finishing 15th overall with a final score of 907.2088, while Frank Cook of Butte, Mont., took the Super Senior title for shooters 65 and older with his final score of 680.3496, placing him 52nd overall.
The match, which was held June 24-27 at the South East Idaho Practical Shooters range in Idaho Falls, Idaho, drew 325 top shooters.
Area 1 is one of the eight USPSA shooting regions in the country and is made up of Alaska, Idaho, Montana, Nevada, Oregon, Utah, Washington and Wyoming, but shooters from 12 other states, as well as Canada, competed for the championship title in USPSA's Open, Limited, Limited-10, Production, Revolver and Single Stack divisions.
The sport of Practical Shooting was formally established in 1976 but traces its roots back to the 1950's and the quick draw "leather slap" competitions that grew out of America's love affair with the TV westerns of that era.
Today the sport boast more than 19,000 shooters and represents the upper echelon of the shooting sports with many of its top competitors actively training law enforcement and military units on the shooting techniques and equipment developed in competition.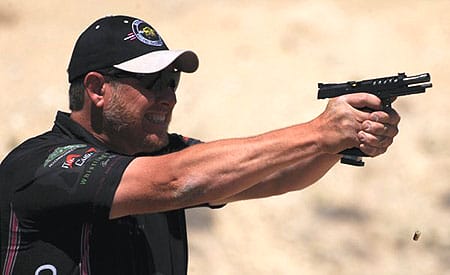 To learn more about the U.S. Practical Shooting Association, or to find a club in your area, visit www.USPSA.org or follow @USPSA_Shooting on Twitter.