Another Lawsuit Filed Challenging Ban On Shipping Ammunition Into California
Alleges AB-962 Pre-empted by Federal Laws that Regulate Interstate Shipping.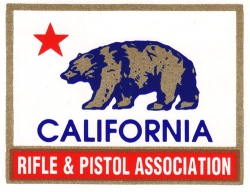 California –-(Ammoland.com)- The National Rifle Association (NRA) today joined the Calguns Foundation, the Owner-Operator Independent Drivers Association (the largest trucker's trade association), the Folsom Shooting Club, and two individual truckers in a lawsuit challenging California's soon-to-be-implemented law banning most shipments of handgun ammunition into California.
The case is OOIDA v. Lindley. A copy of the Complaint is available at www.calgunlaws.com.
Assembly Bill 962 was signed into law last year. Starting in February 2011, the law will criminalize the delivery and transfer of handgun ammunition not done in face-to-face transactions. The law provides only a few exceptions to this shipping ban, and requires shipping companies to bear the burden of determining whether the recipient of a package containing handgun ammunition is covered by one of the exceptions before delivering the package. This will make shipping ammunition to California much more difficult, complicated, and expensive.
California firearm retailers, ranges, clubs, and owners, as well as hunters, depend on the efficient and inexpensive movement of ammunition by carrier into California. In February 2008, a unanimous United States Supreme Court struck down Maine's directly analogous law regarding the delivery of cigarettes to Maine in Rowe v. New Hampshire Motor Transport. Rowe made clear that a state cannot interfere with a carrier's rates, routes, or services, because Congress made an important decision to protect common carriers from a patchwork of state and local regulations burdening interstate commerce when it enacted the Federal Aviation Administration Authorization Act (FAAAA). The FAAAA specifically prohibits state and local governments from interfering with common carriers' rates, routes, or services.
The new lawsuit, filed today in Sacramento's United States District Court, Eastern District of California, alleges that the ammo shipment ban is similarly burdensome and preempted by the FAAAA. Plaintiffs will soon be seeking an injunction to block the shipping portions of the law from taking effect. This lawsuit follows a separate suit brought by Tehama County Sheriff Clay Parker and the California Rifle and Pistol Association (CRPA).
NRA's involvement in the lawsuit is part of a California litigation strategy being implemented by the NRA and CRPA Foundation through their Legal Action Project (LAP). LAP is a joint venture between the NRA and CRPA Foundation to advance the rights of firearms owners in California. CRPA Foundation has pledged amicus support to the OOIDA suit.
Through LAP, NRA/CRPA attorneys fight against ill-conceived gun control laws and ordinances, and educate state and local officials about available programs that are effective in reducing accidents and violence without infringing on the rights of law-abiding gun owners. To see a partial list of the Legal Action Project's recent lawsuits and accomplishments, visit www.crpafoundation.org. To contribute to the NRA/CRPAF Legal Action Project, visit www.nraila.org or www.crpafoundation.org. And please register at www.calgunlaws.com and www.crpa.org to receive updates on this and other California litigation as it is made available.
The California Rifle and Pistol Association "CRPA," founded in 1875, is dedicated to defending the rights of law-abiding citizens to responsibly use firearms for self-defense and the defense of their loved ones, for sport, and for all other legal activities. CRPA is the official state association of the National Rifle Association. A California non-profit association, CRPA is independently directed by its own Board of Directors. CRPA's members include law enforcement officers, prosecutors, professionals, firearm experts, the general public, and loving parents. CRPA has always worked to reduce the criminal misuse of firearms and firearms accidents, while actively promoting and organizing the competitive shooting sports and Olympic training programs in California. We are proud to say that many CRPA competitors are among the best in the world.