New York Assault On Supposed Illegal Weapons Targets Legal Knife Retailers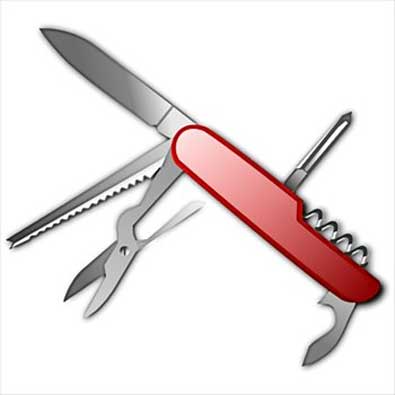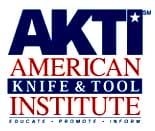 New York, NY –-(AmmoLand.com)- AmmoLand readers should be aware of a new assault on retailers who carry legal knives, happening now in New York City's Manhattan District.
The Manhattan District Attorney, Cyrus Vance, Jr., has targeted knife retailers including Eastern Mountain Sports, Home Depot, Paragon and Orvis and has confiscated these stores' inventories including legal knives, which they claim are outlawed switchblades and gravity knives.
At a press conference on June 17, Vance stood in front of tables displaying the 1,300+ knives his office has taken from retailers. AKTI has identified many of those knives, and determined that they ARE NOT opened by gravity. Vance's claim is a blatant distortion of the intent of the statute and a total misunderstanding of the knife design mechanisms involved.
What the DA is not telling the public is that his office's interpretation of a gravity knife is ANY folding knife that can be opened with one hand – no matter how difficult.
Instead of understanding that such knives are used daily for activities including hunting, fishing and other outdoor activities as well as by electricians, construction workers and emergency personnel, New York is presuming all knives are carried only as weapons for unlawful use against another person.
The DA's office claims homicides and knife use in non-fatal stabbings to be a serious problem in Manhattan. Yet according to the National Safety Council – in your lifetime you have a greater chance [1 in 81,701] of getting killed by lightning than residents of Manhattan had last year of getting killed with a knife [1 in 90,503].
What's worse: The retailers have been forced by the DA's office to pay more than $1.9 million – an estimate of their profits on sales of these knives in the past four years times 10! – in exchange for deferred prosecution. Failure to make these "contributions" also would mean that the targeted retailers would have almost certainly been made to turn over to the government their customer records and detailed sales records for each knife from their inventories.
"As part of the agreements and Office policy, nearly $1.9 million will be distributed to the City and State: 10 percent will be given to the State ($190K); 51 percent will be given to the City ($969,000); and the remainder ($741,000) set aside for our law enforcement partners," reads a press release sent by Vance's office. "Those funds will be available to other DA's offices who want to partner with the Manhattan DA's Office to continue this fight against illegal (sic) knives."
(Quote from Cyrus Vance Jr.'s press release dated June 17, 2010.) We strongly urge AKTI members to review the entire press release from the DA's office, available at http://www.manhattanda.org/whatsnew/press/2010-06-17.shtml)
In this blatant grab for funds, Vance's office is even pursuing knife retailers in other New York communities. The DA is offering to share these funds with other DAs in the Empire State if they will apply the same "shakedown" tactics in their own cities and counties.
But this doesn't just impact New York-area knife advocates! AKTI has heard from an Internet retailer in a Western state who has been contacted by the New York County DA and told to make a "contribution" to the DA's office or face being reported to the federal government for possible violation of interstate commerce laws.
AC TION: What can you to do help stop this government grab for control and funds from legal knife sales?
First, the American Knife and Tool Institute is actively seeking methods to counter-act these actions. We will be looking for sponsors for a legislative solution along the lines other states and the 2009 Federal Switchblade Amendment. We may also be left with no alternative but to seek legal action.
These steps require time and money to implement effectively, and we need your help. Please contribute to our efforts and support what we do by becoming a member of AKTI, if you are not already. Our website also accepts contributions for this and other important work we do to stop on-going assaults on knife rights throughout the United States. See www.akti.org/membership for more information.
Second, if you are a citizen of New York state, we ask that you flood the office of the Manhattan District Attorney with letters, emails and phone calls of protest and outrage.
Protest that government resources are being used against legitimate businesses selling knives to law-abiding citizens who use them as tools, instead of finding fiscally responsible ways to solve their financial problems.
Outrage about the tactics used to intimidate and extort from New York citizens.
Individual letters played a major role in our success in defeating U.S. Customs' effort to classify over 90% of all folding knives as switchblades last year. If you'd like a sample letter, go to www.akti.org.
The Chief Assistant District Attorney in charge of supervising this case is Daniel R. Alonso. His email is: [email protected]
Assistant District Attorneys involved in the investigation:
District Attorney of New York County (Manhattan) – Cyrus R. Vance Jr. – [email protected]
The main office phone number is: 212-335-9000.
Mailing Address is:
New York County District Attorney's Office One Hogan Place New York, NY 10013
These emails, phone calls and letters will make it obvious that the American people are not going to take this kind of abuse of power without fighting back.
Want to learn more?
We recommend these links for more information about the case.
New York Post: http://www.nypost.com/p/news/local/the_honed_depot_hW62UJ4nGJsohGk7E096kM
NY1 (video clip): http://www.ny1.com/content/120560/manhattan-d-a–busts-illegal-knives-ring
Manhattan DA's Office full press release transcript:http://www.manhattanda.org/whatsnew/press/2010-06-17.shtml
Responsible and law-abiding knife owners and sellers need your help to overcome the latest abuse of an overzealous government agency. Please join AKTI in fighting against the Manhattan DA's office misinterpretation of the law. We will continue to update you about this situation; please also visit our website, www.akti.org, to learn more.
Jan Billeb Executive Director American Knife & Tool Institute
[email protected]