EPA Ammunition Ban & Your Town Gunsmith – Frank Talk About Guns August 2010
Frankly, the enemy is at the gate and knocking darned loudly!!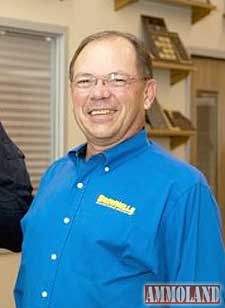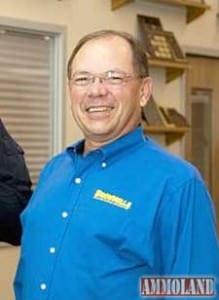 Des Moines, Iowa – -(AmmoLand.com)- My Dad and Pete's Grandpa, Bob Brownell, used to say, "Show me a town without a gunsmith, and I'll show you a town without shooting."
Back in the 30's, 40's and 50's, when he first made this comment, there were a lot more gunsmiths in towns around America and there were a lot more shooting events. And, most assuredly, the true spirit of the Second Amendment lived in the hearts of many and the individual rights as proclaimed in the Constitution of these United States was well understood by all.
Today – unfortunately, that is not the case.
This really means that much of the responsibility of keeping that true flame alive rests with the gunsmiths, and in turn the hunters and shooters across America.
These folks are the grassroots voice of individual rights for all of us. And at the base of this inverted pyramid of support are the gunsmiths. The guys and gals whose food and family support come from the hunter and shooters who utilize their services. These folks, more than any other, rely on the ongoing tradition of individual freedom to own and shoot firearms. For that reason, all of us here at Brownells and Sinclair International strongly believe that at the heart of our country's success lies in the individual's contribution to society.
Not what the government can put into your hands – but what you individually do with your hands . . .
So, our part here, the part we can actually control, to make America freer and a better place for this generation and generations ahead of us is to make mighty darned sure the gunsmith has everything he needs to be a more professional, respected and a productive individual and business for their area.
So, as odd as it seems, it really is the gunsmith whose livelihood depends on repair services, sales of guns and ammo and all the other things in their shop that care the most about the survival of our shooting and hunting heritage.
So, what as the gunsmith in your local area can you do?
What is the challenge you meet every day as you work on guns to continue to make America a great place to live and ensure the freedoms of each individual from this generation to the next?
Our old friend, Roy Huntington, Editor of American Handgunner, once suggested, "To make America free, go out and by a gun". Darned good idea, we think.
But, what do you think about adding this thought to Roy's comment for those of you who aren't gunsmiths? Support your local gunsmith, support the industry which represents freedom like no other industry can, go out and buy that gun, go shoot ammo, go shoot at the range, take your neighbor out shooting, take your children and their children out to the field to explore what the outdoors is really about.
We ask you to step boldly right out and be proud you are a Second Amendment conservative.
We're told sending emails and communications out to our industry is like "preaching to the choir". We don't think so – for not every person in the choir is singing. Also, no one person represents the whole choir. Each individual is but one voice. We must all pull together, not necessarily speaking with one voice but supporting one score of music. None of us can afford to sit around and watch while one gun is banned and think that as long as it does not affect me, "they'll never go after my sport".
Well, open your eyes. While we were all layin' back, the EPA is gearing up to ban lead.
Check out this report from NSSF, our National Shooting Sports Foundation.  This influences all our shooting sports plus all our police. The challenge that America is throwing at our feet is for us to stand up and start to sing…start to sing about individual rights our Constitution grants us.
Among those rights is a really important one: to hold our elected representatives accountable to us, their constituents and the folks who voted for them, for their actions. To allow us to fulfill the American dream and be successful on our terms. This is the torch that Pete and I have chosen to pick up and we challenge you to pick it up as well. We must all be heading in the same direction – the right direction – and we must come together to make them listen to us.
We cannot get bothered by distracting petty internal disagreements. Frankly, the enemy is at the gate and knocking darned loudly!!
About:
At Brownells Everything is Guaranteed period! …Forever, 100%, with no restocking fees. Brownells is the world's largest supplier of firearm parts, gunsmithing tools, reloading equipment and accessories. Stocking more than 30,000 items, the company supplies armorers, gunsmiths, and shooters worldwide. All of their products are backed by a 100% satisfaction, unconditional, lifetime guarantee. For more information, or to place an order, call 800-741-0015 or visit Brownells.com