EPA Declares It Cannot Regulate Traditional Ammo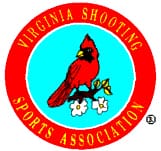 Washington, DC –-(Ammoland.com)- Last Wednesday, VSSA put out the call to gun owners to contact the Environmental Protection Agency (EPA) and urge them to reject a petition submitted by the Center for Biological Diversity (CBD), asking EPA to ban led fishing sinkers and lead ammunition.
By Friday, things had changed dramatically.
It was no longer just something being talked about in the firearms media – the story had been picked up by the mainstream media including US News and World Report, Investors Business Daily, and The Weekly Standard.
According to sources close to the firearms industry, the EPA had received tens of thousands of emails from gun owners and sportsmen and by Friday afternoon,EPA assistant administrator for the Office of Chemical Safety and Pollution Prevention, Steve Owens, announced that EPA was rejecting the petition only two days after opening a comment period saying: "the agency does not have the legal authority to regulate this type of product under the Toxic Substances Control Act (TSCA)."
But, according to Jim Shepherd of "The Shooting Wire" an online newsletter, that was not what really had the gun rights community cheering. It was the clause following that explanation: "…nor is the agency seeking such authority."
For shooters and sportsmen, this decision has at least for now laid to rest the fear that the administration would find a way to move against guns that didn't employ what has been demonstrably proven to be the political suicide in most of the nation-gun bans.
Friday's announcement however is only one part of what is a very complex interrelation between individual rights and the outdoors. The same statement being celebrated as a win for the firearms community should also serve as a call to action for anglers to continue to make their voices heard.
"As there are no similar jurisdictional issues relating to the agency's authority over fishing sinkers," the statement reads, "EPA-as required by law- will continue formally reviewing a second part of the petition related to lead fishing sinkers."
If you're strictly a shooter, Friday's decision is certainly reason to celebrate. If, however, you also love to fish, you still need to speak out against acceptance of any portion of that petition.
The Environmental Protection Agency will continue to accept public comment on the petition- this time directed specifically to the fishing tackle issue – until September 15. You can find more information that can be included in your comments related to fishing sinkers by clicking here.