Team Sinclair's Jeffery Rorer Wins Big At Canadian Fullbore Championships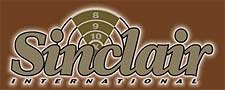 Montezuma, Iowa –-(Ammoland.com)- Team Sinclair's Jeffrey Rorer dominated the field over nine days of competition to win the MacDonald Stewart Grand Aggregate in the F-Class TR (Target Rifle) category at the 128th Canadian Fullbore Championships held at the Connaught Rifle Range outside of Ottawa, Ontario.
The win earned Rorer the title of Canadian Fullbore F-Class TR Champion for 2010.
In F-TR competition Rorer also won the Farquharson Trophy in a runaway as his nearest competitor fell 21 points off the pace.
The prestigious Governor General's prize came down to the wire for the hard-holding Rorer as the other F-Class TR shooters matched him shot for shot, cleaning most stages handily at various ranges out to 900 meters.
In the end, Rorer nabbed that prize, too, despite dropping six points in the 900-meter stage as the wind let off sharply. However, his nearest competitor, Matt Wolf, also dropped six points and finished three points back. Rorer won a total of 18 matches and aggregates over the nine days. Rorer also helped Team USA win the F-Class team match.
The 36-year-old North Carolina native has been a member of Team Sinclair for one year. His rifle was built on a Kelbly Panda action and trigger with a Broughton Palma barrel chambered for .308 Winchester.
This combination is bedded into a McMillan prone rifle stock and has a Center Shot bipod. It is topped with a Nightforce 12-42 NXS scope with NP-R1 reticle.
Rorer's handloads use Lapua brass, Berger 185-gr. BT bullets and Varget powder. "My charge of Varget depends on the lot number, but I use enough to get 2,800 fps," he said. "I've had to vary my powder charge about one grain over the years." Rorer uses Redding, RCBS and Sinclair dies and tools to obtain precision match ammo.
About:
Sinclair International is the world's premier supplier of high-quality reloading tools, components and accessories plus unique target shooting and hunting supplies. Stocking more than 10,000 items, the company supplies reloaders, shooters and hunters worldwide. To order, or for more information, call 800-717-8211 or visit sinclairintl.com and mention code PGK.