Worthy Patrol Partners & Ruger's SR556 in American COP Special Edition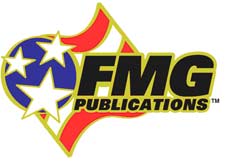 San Diego, Calif. –-(Ammoland.com)- There are times when it's really hard to keep a secret. For American COP Special Edition Annual contributing editor Dave Douglas, Ruger's new SR556 was one of them.
While at the Ruger factory, Douglas signed a non-disclosure form for anything he saw in the plant. The SR556 turned the secrecy requirement into a far more difficult task.
Douglas can breathe easy, as the wait is over. The SR556 is available and patrol car ready. He reviews the rifle in American COP Special Edition Annual.
"Ruger has long been known for building tank tough firearms that can take a beating and still perform at level cops need," Douglas writes.

"The SR556 comes from the factory equipped with just about everything needed in a patrol rifle. It's practically "out of the box" ready to put in your patrol car."
Douglas counts the SR556 as a worthy patrol partner, while his publisher considers American COP Special Edition Annual one as well.
"Our first priority is to keep cops safe on duty and off," said publisher Roy Huntington.

"Our tell-it-like-it-is style isn't for the weak-hearted, then again, most cops have never been accused of being shy about such things. Our national prospective brings training, tactics, equipment, ideas, product tests and a relevant cross-section of information to cops everywhere. We won't give you bull because we know what or who is riding shotgun helps get you home at the end of your shift."
Duty gear is a big focus of the American COP Special Edition Annual.
"Articles like "Owning the Night: Night Vision for Dummies", "Shopping For Officer Safety" and "Gear Hogs: What's-What For Cops" help guide law enforcement through the maze of products marketed for cops," said Huntington. "Our writers know the value of a dollar and want to put the right gear into the right hands."
Also helping the cause is the 2011 Buyer's Guide, included in the Annual. The Buyer's Guide features 94 pages of guns, knives and more tools cops need.
The American COP Special Edition Annual is available now, while supplies last. To order online visit, www.americanhandgunner.com and follow the Special Editions link from the store menu.