Team GLOCK Takes USPSA Production Division Championship Title
Dave Sevigny and Randi Rogers Win High Overall Production Title at Georgia State Championship.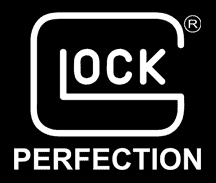 SMYRNA, Ga. –-(Ammoland.com)- Team GLOCK continued their season-long run of top finishes by winning the Production Division at the 2010 USPSA Georgia State Championship, held Sep. 10-12 in Dawsonville, Ga.
The annual handgun tournament was hosted by River Bend Gun Club, with the Production Division being the largest division represented.
Team GLOCK Captain Dave Sevigny and Randi Rogers used the GLOCK 34 9×19 pistols to win their latest championships.
Dave Sevigny won seven of eight stages for a high overall Production championship title.
"I thought there were some superior shooting tests at the competition," said Sevigny. "We are fortunate enough to compete regularly in the Georgia Section where so many quality steel and practical handgun matches are held."
Randi Rogers placed in the top five overall in five stages as she won the Ladies Production championship.
"Georgia State was a great way to continue the practical shooting portion of the shooting season," stated Rogers. "The match had a great mixture of target placement including moving targets, tight leans and partially obscured targets."
Team GLOCK will next compete at the IDPA Nationals in Tulsa, OK. on Sep. 23 to defend their 2009 National Championship titles.