Vortex Optics Provides Support for NSSF's First Shots Program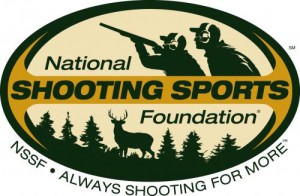 NEWTOWN, Conn –-(Ammoland.com)- Newcomers to the shooting sports will be assured of a clear view of their target thanks to Vortex Optics, which has generously pledged its support to First Shot, the introductory shooting program developed by the National Shooting Sports Foundation.
NSSF is proud to add Vortex Optics to the growing list of industry supporters of First Shots, which helps shooting ranges nationwide provide introductory seminars in handgun, rifle and shotgun.
Vortex has been in the optics business since 1986 and is one of the few family owned and operated U.S. companies in the industry. A staff of about 40 dedicated and hard-working employees manufactures rifle scopes, binoculars, spotting scopes, red-dot scopes and other optics products. All products are designed to the company's own specifications and inspected and serviced at a modern facility located in Middleton, Wis.
"Introducing and recruiting new participants to the shooting sports in a safe, positive and fun format is something Vortex Optics believes in," said company president Dan Hamilton.

"NSSF First Shots is dedicated to facilitating just that. Their mission aligns perfectly with our company's core values. Supporting the NSSF First Shots program simply makes sense, and we are proud and excited to be working with them."
Said Cynthia Dalena, manager of the First Shots program, "NSSF greatly appreciates the support of Vortex Optics and the contribution their fine products will make toward growing the ranks of recreational shooters."
Hosted by independent shooting facilities, First Shots seminars provide participants with a comprehensive introduction to shooting by qualified range operators and instructors. The seminars cover firearm safety, local ownership requirements, shooting fundamentals, hands-on instruction and information on how and where to continue shooting.
First Shots is one of many NSSF programs working to increase awareness of and participation in the shooting sports. For more information on First Shots, visit www.firstshots.org.
About NSSF
The National Shooting Sports Foundation is the trade association for the firearms industry. Its mission is to promote, protect and preserve hunting and the shooting sports. Formed in 1961, NSSF has a membership of more than 5,500 manufacturers, distributors, firearms retailers, shooting ranges, sportsmen's organizations and publishers. For more information, log on to www.nssf.org.