Cheaper Than Dirt! Joins the 3-Gun Nation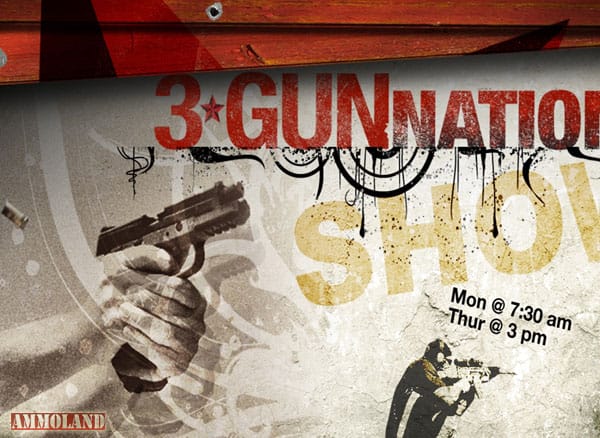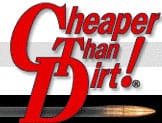 Fort Worth, TX –-(Ammoland.com)- The practical shooting sports have recently become mainstream with a number of reality TV shows and magazine style television shows promoting the various shooting sports.
One of these new shows is 3-Gun Nation, which airs weekly episodes on Versus. 3-Gun Nation follows competitive shooters as they engage courses of fire using pistols, shotguns, and rifles in a timed event. Winners are awarded prize money at the end of each competition.
3-gun is an action shooting competition where competitors run a course of fire that has them engaging targets with pistol, shotgun, and rifle at distances from 5 yards all the way out to 300 yards for the longest rifle shots. Scores are based on time, with missed shots giving an additional time penalty from 5 to 15 seconds. Internet based firearm and ammunition retailer Cheaper Than Dirt! recently became the newest member of the 3-Gun Nation when they picked up commercial sponsorship of the 2010 and 2011 season.
"We love to support the shooting sports and always like to get more people out participating," said Cheaper Than Dirt's Chief Operating Officer Roberta Wilson. "Cheaper Than Dirt can help viewers interested in getting started in 3-Gun competitions with our broad selection of discount ammunition, firearms, and accessories, as well as our helpful online community forum. We also have a club and shooting competition search engine located right on our website that helps our customers find a 3-gun organization or event in their area."
Filming for 3-Gun Nation takes place at major 3-gun matches across the nation, including DPMS sponsored Superstition Mountain match, Blue Ridge 3-gun hosted by Sabre Defense, FNH USA Midwest, the MGM Ironman and the JP Enterprises Rocky Mountain 3-gun match. Competitors earn points at these competitions which are used to calculate the top 50 participants who are allowed the chance to win it all at the season finale 3-Gun Championship held in Las Vegas, Nevada.
Each qualifying match, as well as the championship, culminates in a "heads-up" style one-on-one competition with the top two competitors competing on identical side by side courses in a drag race to see who will take home the grand prize. The winner of the final one-on-one elimination takes home a $5,000 prize at each regular season match while the winner of the 3-Gun Championship walks away with a $25,000 prize. Last year the U.S. Army Marksmanship Unit's Daniel Horner took home top honors, winning the $25,000 grand prize, which brought his season winnings to a cool $30,000.
Executive Producer Pete Brown had this to say about 3-Gun Nation TV:
"Anybody who signs up and shoots any of the matches on our tour can get into our shoot-off. You can walk in off the street, shoot the match, and if you are in the top 8 from that match, you're in. There is no Hollywood here, it is 100% raw unfiltered competition. You show up, bring your A-Game and you can win. With 3-Gun TV we're really able to capture the essence of the sport. If you flip on the TV and you see 3-Gun Nation, you won't want to change the channel."
Country music star Mark Wills and Chad Adams are your hosts every week as they walk you through the competition and give you insights, tips, and tricks when they interview the competitors and manufacturers. Watch the newest episode of 3-Gun Nation when it airs Monday at 7am Eastern. The 2011 Season will air Saturday mornings at 9am Eastern
About Cheaper Than Dirt!
Cheaper Than Dirt! prides itself on being America's Ultimate Shooting Sports Discounter since 1993. Cheaper Than Dirt boasts over 27,000 items available for purchase through their website and catalog. For most items, Cheaper Than Dirt offers a generous 90 day return policy. For more information, or to place and order, visit www.CheaperThanDirt.com or call 1-800-421-8047. Most orders ship within 3 hours. Locate a shooting club near you with Cheaper Than Dirt's club locater at http://www.CheaperThanDirt.com/GunClubs/ or find an event coming up soon near you with the event locator at http://www.CheaperThanDirt.com/ShootingEvents/