SOG Introduces New Specialty Knives & Tools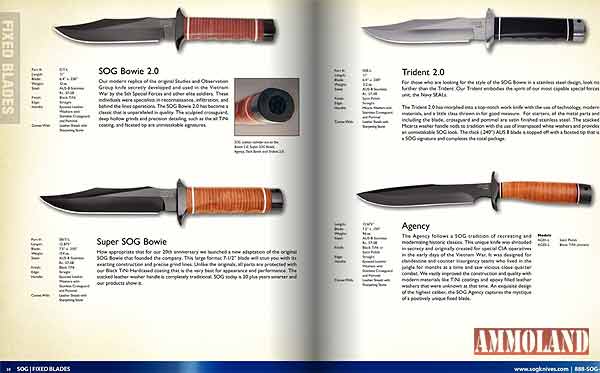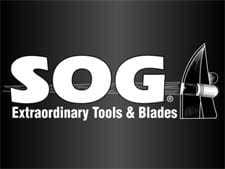 Lynnwood, Washington –-(Ammoland.com)- Happy New Year, and we at SOG Specialty Knives and Tools couldn't be more excited for what's in store for 2011.
New and upcoming SOG (www.sogknives.com) products in 2011 include the four tools in the Contractor series, designed specifically for industrial tradesmen; the Nautical precision multi-tool geared towards underwater digging, prying and scraping; the nearly foot-long Force, recommended for extreme, long-duration operation; and SOG Ops, a retooling of the Seal Pup knife that aims to be the optimum knife for armed forces around the world.
Full descriptions of several new SOG products can be found below, and our entire current product line as well as the full 2011 SOG catalog can be found at www.tiny.cc/sog and all of our new products can be found at www.sogknives.com/store/new.html.
Some may not be available for a few months.
Force:
The first thing that is obvious about the Force is how stout it is. The thick blade and minimal grind profiles maximize the strength of the blade. This is a beast of a knife and will be virtually unbreakable. The full tang runs out the back of the glass-reinforced handle and into a glass breaking point. The handle is perfectly contoured and covered in aggressive checkering that is not for the faint handed. The Force is recommended for extreme, long duration operations.
SOG Ops:
An evolution of the proven and world carried SEAL Pup, the Ops features a recurved edge that has a longer cutting length, a drop point tip which increases strength, large thumb scallops for additional control, and perfect balance for instinctive movement. Combined with a choice of our nylon MOLLE or Kydex like tactical sheaths, you have what we think is the optimum knife for armed forces through out the world. Get on top with the SOG Ops.
Nautical:
The Nautical is not just a knife it's a precision instrument with many parts working together in synchronicity. A marlin-spike is especially useful in marine applications to untie knots but we were surprised to find out how many other uses they have. Use it as an awl, a scribe, for digging, prying, scraping, or … you get the idea. What you might not see at first glance though is that the liners are crafted from super strong and lightweight titanium and mated to tough G10 handles. The big half serrated blade opens and closes as fast as you can say "red on right return."
Contractor Series:
A craftsman is only as good as his tools. For almost 25 years, SOG has been a leading supplier of knives and tools to the industrial, contractor, and DIY markets. The reason is simply that our products are some of the toughest and we stand behind them with lifetime guarantees. The Contractor series is designed specifically for tradesmen, including electricians, handymen, and for those who take pride in a job well done. Modernizing traditional patterns, these four knives feature: multi bladed lockback, patent pending holes/notches for stripping wire, aggressive G10 or aluminum grips, as well as razor sharp blades.
About:
SOG was an acronym which stood for Studies and Observations Group. Sanctioned to develop and purchase their own equipment, SOG created several knives for use in one of the harshest environments in the world. It was in the spirit of this elite group, and the quality equipment they commissioned, that SOG Specialty Knives and Tools was founded in 1986 by Spencer Frazer. Visit: www.sogknives.com