Timney Triggers Expands Replacement Trigger Line
New Remington 700 Straight Trigger to be Unveiled at SHOT Show.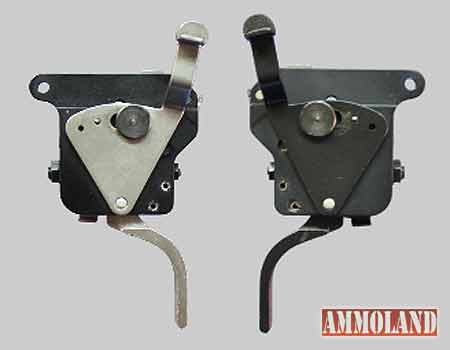 Phoenix, Arizona –-(Ammoland.com)- Timney Triggers, the oldest and largest trigger manufacturer in the world, has been making replacement triggers for the very popular Remington Model 700 rifle for over forty years. New for 2011, Timney is proud to introduce the latest offering in the Remington 700 line of replacement triggers, the Straight Trigger.
"When one of our customers asked if we could design a replacement trigger for the Remington 700 rifle with a straight trigger bow, we listened," said John Vehr, President of Timney Trigger. "The feel of the Remington 700 Straight Trigger is remarkable."
The Timney Remington 700 Straight Trigger offers the most trouble-free installation imaginable with no screws, drilling, or tapping required. By simply removing existing pins, replacing trigger, and inserting new pins anyone can replace a trigger on a Remington 700. The Straight Trigger features a Timney designed safety that blocks the trigger not the sear, which is standard on all Timney Remington 700 replacement triggers. Adjustable from 1 ½ pounds to 4 pounds, the Straight Trigger will provide a whole new realm of accuracy for you and your Remington 700 rifle. The Timney Remington 700 Straight Trigger is available in right or left handed models and nickel plating is available. Suggested retail starting at $129.95.
Since it was founded in 1946, Timney Triggers has built a reputation based on the quality of its products. Because of the precision machining and workmanship that goes into each Timney product they are "The World's Finest Triggers." Each and every Timney Trigger is individually tested and calibrated by hand in the action it was designed for before it's delivered to the customer's door.
For more information on Timney Manufacturing please write to Timney at 3940 West Clarendon, Phoenix, AZ 85019, call toll-free 866-4TIMNEY, or visit the Web site at www.timneytriggers.com