Max Michel's Shooting Tips at ShootingIllustrated.com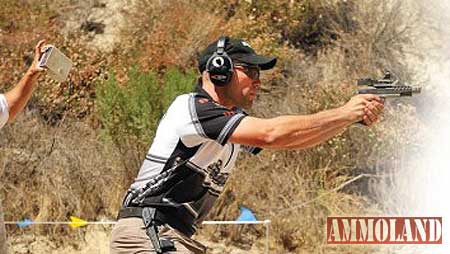 Fairfax, VA – -(Ammoland.com)- Learn how to shoot fast and accurately from one of the fastest pistol shooters in the world, exclusively at www.ShootingIllustrated.com.
Team SIG's Max Michel gives Field Editor Bryce M. Towsley pointers on everything from proper stance and grip to fast draws and reloading techniques.
"If you're looking to become a better shooter, there's no one better to teach you than Max Michel," said Shooting Illustrated Editor in Chief Guy Sagi.

"We sent Towsley to learn from Michel because Bryce is already an accomplished competitive shooter and gun writer, but even he was able to learn a tremendous amount from one of the best handgunners on the planet."
Towsley's article on Michel's tips can be found online at www.shootingillustrated.com/5970/shooting-tips-from-max-michel/.
Also at ShootingIllustrated.com, see a gallery of more than 50 new guns introduced at the 2011 SHOT Show. A complete roundup, including specifications and prices, will be available in the April issue of Shooting Illustrated.
ShootingIllustrated.com is updated daily and features videos, articles and blogs catering to the defensive-minded citizen. Exclusive articles from some of the best-known experts and bloggers on the Web make ShootingIllustrated.com the Internet's definitive source for the modern shooter.
For more information, visit ShootingIllustrated.com or call Editor in Chief Guy Sagi at (703) 267-1375.
Look for Shooting Illustrated, The Definitive Source for the Modern Shooter, at a newsstand near you, or subscribe by calling (877) 223-3840.