S&W's Miculek Outguns Lopez for Florida Open Wheelgun Title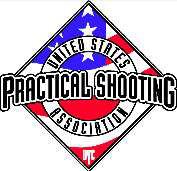 SEDRO-WOOLLEY, Wash. –-(Ammoland.com)- Team Smith & Wesson's Jerry Miculek of Princeton, La. fended off top wheelgunners Ricardo Lopez of Ecuador, Cliff Walsh of St. Petersburg, Fla. and Matt Griffin of Louisville, Ky. to claim another revolver victory, this time at the popular U.S. Practical Shooting Association (USPSA) Florida Open Handgun Championship.
Since 2003 the Florida Open revolver title have been claimed by either Walsh (2009, 2006-2003) or Lopez (2010, 2008, 2007), often with the other finishing second.
This year however brought an appearance by Miculek who is the most accomplished revolver shooter of all time, but even for Miculek getting to the winner's circle meant getting past the defending champion.
Both Lopez and Miculek swapped stage wins throughout the match with each claiming five. Lopez's win on the first stage gave him the early lead which lasted only through the second stage as Miculek claimed a win on it and the third.
The Ecuadorian quickly bounced back with a win on the fourth stage but still lagged behind Miculek due to a poor showing on the previous stage where he gave up nearly 34 points.
Two more stage wins by Miculek, including one on the sixth stage where Lopez dropped another 37 points, put him in a comfortable lead.
Lopez battled back winning his next two stages, the seventh and eighth, but was unable to gain back more than 21 points. The two exchanged wins on the last two stages with Miculek winning stage nine and Lopez stage 10.
In the end, Miculek outpaced Lopez by a total of 39 points, posting a final winning score of 1511.8603 to Lopez's 1472.3141.
"Ricardo's skills with a revolver are well respected in USPSA where he finished second to Jerry for the national championship in 2008. Their back-and-forth battle at the Florida Open was one of the most exciting of the match and Jerry once again demonstrated why he is the single best wheelgunner in the world. Of course, Ricardo has shown that if Jerry's not careful he'll be more than happy to take that title away," observed Michael Voigt, president of the U.S. Practical Shooting Association.
Walsh, who finished second in 2010, placed third with a final 1303.6621 points. Griffin, another standout in USPSA revolver competition, claimed fourth with a score of 1288.5647, while John Rosado of Brazil rounded out the top five with 1005.6353 points.
The USPSA Florida Open Handgun Championship was held this past weekend at the Universal Shooting Academy in Frostproof, Fla. and drew more than 365 top competition shooters, including competitors from Brazil, Canada, the Czech Republic, Ecuador, Norway, Russia, Serbia, the Slovak Republic and Spain.
The next major match on the USPSA calendar is the 2011 Area 6 Regional Pistol Championship which will be held April 15-17 at the Universal Shooting Academy.
For more information on upcoming matches, or to become a member, visit www.USPSA.org. To join in on the conversation with other competition shooters follow @USPSA_Shooting on Twitter or find us on Facebook at www.facebook.com/USPracticalShootingAssn.
About:
USPSA is a non-profit membership association. Most of the more than 15,000 individual members belong to and regularly compete at one of the nearly 400 affiliated clubs and sections (groups of clubs banded together for mutual benefit) located across the United States. USPSA is affiliated with the International Practical Shooting Confederation (I.P.S.C.), which is comprised of approximately 67 nations. USPSA is the American region of IPSC. Visit: www.uspsa.org