Smith & Wesson Shooting Team Sets New Record With 142 Wins In 2010
Company Shooters Surpass 2009 Title Run By More Than 50 Wins.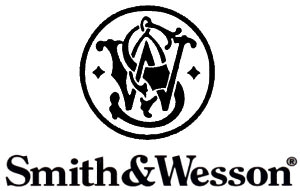 SPRINGFIELD, Mass.--(Ammoland.com)- Smith & Wesson Corp., announced that Team Smith & Wesson members captured a record-setting 142 title wins during the 2010 competitive shooting season, surpassing the previous year's record by 51 victories.
In total, the 26-team members brought home 60 state/sectional, 36 regional/area, 24 national and 22 world titles.
With an average of over 11 victories per month, the shooting team along with their wide array of Smith & Wesson firearms kept the competition at bay throughout the course of the season.
Leading the charge for Team Smith & Wesson were the company's Champion shooters, Jerry Miculek, Julie Golob and Doug Koenig. Known throughout the world for their competitive spirit and shooting prowess, the Champions earned victories in nine different firearm divisions. Especially, but not limited to the world of revolvers, Jerry Miculek once again proved that he is the top competitor to beat, capturing wins in ICORE (International Confederation of Revolver Enthusiasts), Steel Challenge, USPSA (United States Practical Shooting Association), IDPA (International Defensive Pistol Association), STC (Sportsman's Team Challenge) and Multi-Gun matches. His 2010 credentials include an eighteenth consecutive IRC World Championship, a ninth IDPA Indoor National Championship and a fourth USPA Multi-Gun Championship.
Following closely behind Miculek was Team Smith & Wesson Captain Julie Golob. During the 2010 season, Golob earned her tenth USPSA Single Stack title, her second IRC Championship title along with victories in Steel Challenge Production, Steel Challenge Limited and the IDPA National Championships. Not to be outdone was fellow teammate and professional shooter Doug Koenig. Koenig started out the 2010 season by winning his twelfth NRA Bianchi Cup and followed that win with his seventeenth Masters International Championship. Koenig also earned a fourth World Action Pistol Championship title, crushing his own World Record with a new one of 1920 with 189x's.
With team wins posted in IDPA, USPSA, ICORE, Masters, Steel Challenge, NRA Action, STC, Multi-Gun and Industry Masters competitions, Team Smith & Wesson proved that regardless of the division or firearm used they were up to the challenge. Along with the 142 titles, Team Smith & Wesson also showed that it has a dedicated and talented group of junior shooters ready to take the next step. Comprised of Rachael Crow, Trevor Koenig, Janae Sarabia, Molly Smith, Lena Miculek, Shea Shelf and Coddie Lindsay, the Smith & Wesson Junior Team showed the maturity of veterans and skills to match as they represented both Smith & Wesson and its products at the highest level.
"The skill level and the desire to win was evident in this team from the very first match to the last round fired," said James Debney, President of Smith & Wesson's Firearm Division.

"We are also proud of the performance of our Smith & Wesson products which we believe helped play an important role in the team's success."

Debney continued, "Not only do we have an incredible team lead by our Smith & Wesson Champions, but we also take great pride in supporting the future of the shooting sports with our very talented and inspiring group of junior shooters. On behalf of everyone at Smith & Wesson, we extend a hearty congratulations to all of the shooters who competed under our company banner."
Team Smith & Wesson Members for 2010 included:
Annette Aysen
Elliot Aysen
Gordon Carrell
John Bagakis
Craig Buckland
Dan Burwell
Rachael Crow
Julie Golob
Doug Koenig
Trevor Koenig
Ernest Langdon
Josh Lentz
Coddie Lindsay
Jerry Miculek
Kay Miculek
Lena Miculek
Curt Nichols
BJ Norris
Dave Olhasso
Tony Phan
Janae Sarabia
Mike Seeklander
Shea Shelf
Molly Smith
Phil Strader
Laura Torres-Reyes
About Smith & Wesson
Smith & Wesson Holding Corporation (NASDAQ: SWHC) is a U.S.-based, global provider of products and services for safety, security, protection and sport. The company designs and constructs facility perimeter security solutions for military and commercial applications, and delivers a broad portfolio of firearms and related training to the military, law enforcement and sports markets. SWHC companies include Smith & Wesson Corp., the globally recognized manufacturer of quality firearms; Universal Safety Response, a full-service perimeter security integrator, barrier manufacturer and installer; and Thompson/Center Arms Company, Inc., a premier designer and manufacturer of premium hunting firearms. SWHC facilities are located in Massachusetts, Maine, New Hampshire, and Tennessee. For more information on Smith & Wesson and its companies, call (800) 331-0852 or log on to www.smith-wesson.com; www.usrgrab.com; or www.tcarms.com.