Stream NSSF Firearm Safety Videos Online
McGruff on Gun Safety, It's Your Call and Firearm Safety Depends on You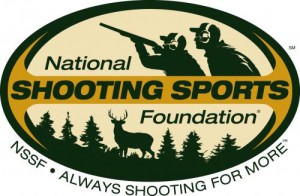 NEWTOWN, Conn –-(Ammoland.com)- Many of last night's Super Bowl's ads promoted the latest Hollywood films, and we'll no doubt invest many hours watching them.
The National Shooting Sports Foundation, trade association for the firearms and ammunition industry, suggests investing a fraction of that time watching videos with your children that can help prevent a firearms-related accident. It won't cost you a ticket or rental fee either.
New, higher-definition versions of NSSF's three firearms safety videos are available online, including for the first time in its entirety "McGruff on Gun Safety," the educational video for children in grades K through 6. Also available for viewing are "It's Your Call: Playing It Safe Around Guns" designed for students in grades 6 though 9, and "Firearm Safety Depends on You," which provides a review of firearm safety rules for audiences of all ages. All videos can be streamed free of charge at www.nssf.org/safety/video.
NSSF asks that you bring these videos to the attention of your child's school or teacher, or that you view them with your children so that they understand how to safely respond if they should encounter a firearm in an unsupervised situation.
Teacher discussion guides, safety pledges and classroom activities brochures that complement the student-education videos can be downloaded.
The power of video to teach important safety lessons is as important as its power to entertain. Learn about gun safety with your children today.
About NSSF
The National Shooting Sports Foundation is the trade association for the firearms industry. Its mission is to promote, protect and preserve hunting and the shooting sports. Formed in 1961, NSSF has a membership of more than 6,000 manufacturers, distributors, firearms retailers, shooting ranges, sportsmen's organizations and publishers. For more information, log on to www.nssf.org.
NSSF celebrates its 50th anniversary in 2011. Learn about the Foundation's history here.