Bullet Bill Forces Gun Registration on New Yorkers
The bill would also ban anyone under the age of 21 from purchasing bullets there-by restricting their constitutional right to keep and bear arms.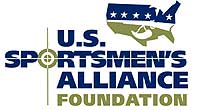 Columbus, OH –-(Ammoland.com)- A bill introduced this week in New York would require sportsmen and gun owners to register their firearms when purchasing "bullets."
Senate Bill 4152, introduced by Senator Malcolm A. Smith, would require sportsmen and gun owners to provide their full name, date of birth, and address as well as the make, model, caliber and serial number of their firearm on an "application" prior to purchasing "bullets."
The bill uses the generic term "bullets" in place of a more accurate description of the types of ammunition it seeks to restrict. It is unclear what types of ammunition would be classified as "bullets" under this bill.
Furthermore, the "application" requirement seems to set up a dangerous scenario where you would be required to register a firearm owned by someone else under your own name if you simply borrowed the firearm for a hunting trip or day at the range and needed to buy "bullets."
"The proponents may term this an application to purchase ammo, but gun owners know full well that this is nothing more than a poorly disguised attempt to force gun registration upon law-abiding New Yorkers," said Evan Heusinkveld, USSA director of state services.

"This bill starts out bad and just gets worse as it goes along. New York sportsmen and gun owners alike should contact their state senators today in opposition to this measure."
The bill would also ban anyone under the age of 21 from purchasing "bullets" and would require that purchasers show two forms of identification. Additionally, the bill requires that the copies of the "application" to be submitted to all law enforcement agencies across the state. Not only is this unnecessary, it puts gun owner's private information at risk of being lost or stolen.
Take Action! New York sportsmen are encouraged to contact their state senator's today in opposition to Senate Bill 4152. To find your state senator's contact information, please visit the USSA Legislative Action Center at www.ussportsmen.org/LAC.
About:
The U.S. Sportsmen's Alliance is a national association of sportsmen and sportsmen's organizations that protects the rights of hunters, anglers and trappers in the courts, legislatures, at the ballot, in Congress and through public education programs. Visit www.ussportsmen.org.