ISRA to Host Remington-Bushmaster High Power Rifle Clinic at its Kankakee Rifle Range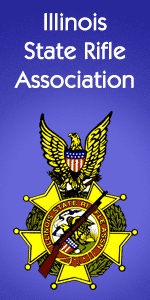 Illinois –-(Ammoland.com)- The Illinois State Rifle Association is pleased to announce that it will hold a high power rifle clinic at its Kankakee rifle range on Saturday, 16 April 2011. The instructor for this special clinic is Mr. Ken Roxburgh, Jr. of the Remington Arms Company.
Registration for the clinic will begin at 8:00 sharp. Participants will be required to bring their own rifle, 300 rounds ammunition, eye protection and hearing protection. The event is open to the public for a fee of $10 per person.
Members of the ISRA range will be admitted free of charge.
The educational objectives of the clinic are appropriate for shooters of all levels seeking to be acquainted with the fundamental concepts of marksmanship including safety/weapons handling, positions, aiming, trigger control, techniques of slow and rapid firing, sight adjustment/zeroing, data books, effects of weather, wind reading, care use of match equipment, team shooting, basic marksmanship coaching techniques and proper range etiquette.
Opportunities to study under instructors of Mr. Roxburgh's quality do not come along often. Do not miss out on this rare opportunity!
ISRA to Host Chicago Firearm Permit Class (CFP)
Date: Sunday, March 27, 2011
Place: Fran's on 17 (classroom) and Illinois State Rifle Range (OUTDOOR range)
FRAN'S – 7096 W State Route 17, Kankakee (815) 932-6986
(DOES NOT SERVE BREAKFAST) and
ISRA Range in Bonfield, near Kankakee
1 ½ miles NORTH OF IL 17 on WARNER BRIDGE ROAD
(which is also known as 7000W and County Line)
Course: Consists of 4 hours of classroom instruction and1 hour of practical training at the firing range
as required by the City of Chicago.
Time: Sign in starts at 8:00 a.m.,
9:00 a.m. to 1:00 p.m. classroom
Lunch break (approximate times)
3:00 p.m. to 4:00 p.m. range time
Cost: $110.00 includes range fee and ammunition
Paid to: Illinois State Rifle Association, P.O. Box 637, Chatsworth, IL 60921
Requirements: Firearm Owner's Identification Card (FOID)
Registration Deadline: March 19, 2011
Upon Completion, students will Receive: State Certified Firearm Instructor Affidavit attesting to the completion of the firearm instruction and training as required by the City of Chicago,
NRA Certificate of Completion of the First Steps Pistol Orientation
Please visit the ISRA Range Website here and mail the "form" with your check payable to the ISRA or fax with your credit card information to (815) 635-3723.
For further information call the Illinois State Rifle Association Office (815) 635-3198
The ISRA Range is located at 1589 N Warner Bridge Road. Warner Bridge Road is also 7000W road.
About:
The ISRA is the state's leading advocate of safe, lawful and responsible firearms ownership. Since 1903, the ISRA has represented the interests of over 1.5 million law-abiding Illinois firearm owners Visit: www.isra.org