The Ultimate Guide to U.S. Special Forces Skills, Tactics, & Techniques – Learn to Fight & Win Like a Special Forces Soldier
From The Psychology Of Survival To Marksmanship Training, Here Is Everything You Need To Know To Succeed In A Special Forces Mission. – Edited by Jay McCullough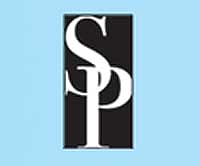 New York, NY –-(Ammoland.com)- U.S. Special Forces members are the crème de la crème of U.S. fighters, specifically hand-picked to serve in special, high-risk missions for the largest, most high-tech military on earth.
The making of a U.S. Special Forces soldier requires strenuous technical training, above and beyond the usual physical challenges, that can transform a swabbie into a SEAL, a grunt into a Green Beret, or a runt into a Ranger.
The Ultimate Guide to U.S. Special Forces Skills, Tactics, and Techniques is the first complete collection of the official documentation of the training tactics and techniques for this exclusive force, including detailed instructions and manuals for:
Sniper training
Scouting and investigation
Guerilla warfare
Nocturnal operations
Fighting under counter insurgencies
Creating explosives and propellants, and handling fuses, detonators, and delay mechanisms
Underwater operations
Leadership
Animal health management and horsemanship
Packing and moving techniques and procedures
Battle Drills
Military Mountaineering
· Survival at all costs
· And so much more!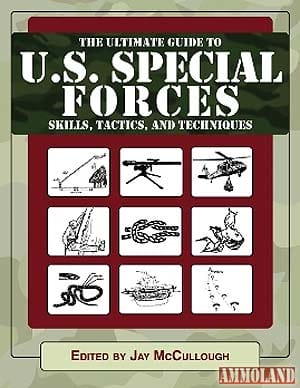 With hundreds of photographs and illustrations demonstrating proven tips and techniques for battle and in training, The Ultimate Guide to U.S. Special Forces Skill, Tactics, and Techniques will have you in warrior condition—as soon as you are ready to dedicate yourself to a higher calling.
About the Editor
Jay McCullough is a writer and editor specializing in the subjects of history and military history. He is the editor of The Ultimate Guide to U.S. Army Survival Skills, Tactics, and Techniques as well as The Ultimate Guide to U.S. Army Combat Skills, Tactics, and Techniques. He lives in North Haven, Connecticut.
The Ultimate Guide to U.S. Special Forces Skill, Tactics, and Techniques Edited by Jay McCullough Skyhorse Publishing Paperback On Sale: March 25, 2011 ISBN: 978-1-61608-208-6 Price: $24.95
About:
Founded in 2006, Skyhorse Publishing was at #2 on the 2010 Publisher's Weekly list of the fastest-growing independent publishers in the United States. Skyhorse publishes books on many different subjects in areas including sports and outdoors, military history, how-to, self-help, true crime, antiques and collectibles, transportation and aviation, current events, and more. In July 2010, Skyhorse acquired the assets of Arcade Publishing, including some 500 titles—many from prominent authors, including Umberto Eco, Elie Wiesel, Ingmar Bergman, Octavio Paz, and others. Skyhorse's founder is publishing industry veteran Tony Lyons, former CEO of The Lyons Press. Learn more at www.skyhorsepublishing.com.