ATK Awarded $49.9 Million Contract Option to Produce LW30 M789 HEDP Ammunition
Light Weight 30mm HEDP Rounds Offer Superior Armor Penetration.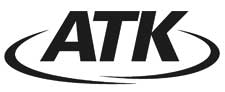 MINNEAPOLIS, Minn –-(Ammoland.com)- ATK (NYSE: ATK) has been awarded a $49.9 million contract option from the U.S. Army Contracting Command, Rock Island Contracting Center, Rock Island, Ill., to produce Light Weight (LW) 30mm M789 High Explosive Dual Purpose (HEDP) ammunition.
The M789 round is fired by ATK's M230 Chain Gun, in use on the U.S. Army's AH-64 Apache Attack Helicopters. Delivery of the optioned rounds is set to begin in September 2012, with production taking place in the company's facilities in Radford, Va. and Rocket Center, W.Va.
"The dual-purpose M789 round provides the firepower necessary to penetrate armor while maintaining its high-explosive capability for use against soft targets," said Dan Olson, Vice President and General Manager, ATK Integrated Weapon Systems. "This versatility has made it a highly-effective combat round, and it is currently supporting operations in Iraq and Afghanistan."

ATK provides affordable, precision, medium-caliber cannons; advanced fire control systems for ground, sea, and air platforms; and produces more than eight million rounds of medium caliber ammunition per year.
ATK is an aerospace, defense, and commercial products company with operations in 23 states, Puerto Rico, and internationally, and revenues of approximately $4.8 billion. News and information can be found on the Internet at www.atk.com.