California Gun Registry Bill Back Again
Insanity: doing the same thing over and over again and expecting different results.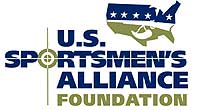 Columbus, OH –-(Ammoland.com)- Assembly Bill 809, introduced by Assemblyman Mike Feuer (D- Los Angeles), would require the state to keep registration information for all firearm transfers.
Currently, California law requires persons who purchase or transfer a handgun to register the gun with the state. These gun owners are required to provide personal information that includes: name, address, place of birth, telephone number, and occupation. The law also requires gun owners to provide a detailed description of the handgun and the gun's serial number.
Under AB 809, the handgun registration requirements would apply to all firearms, including rifles and shotguns commonly used by sportsmen for hunting and recreational shooting. It's expected that a vote on AB 809 could come as soon May 27th during a hearing before the Assembly Appropriations Committee.
"Not only is this bill unnecessary, it's a clear violation of individual privacy rights," said Evan Heusinkveld, U.S. Sportsmen's Alliance director of state services. "California firearms owners and sportsmen need to contact their state assemblyman today in opposition to AB 809."
Similar legislation was introduced last session. The bill passed out of the Assembly before stalling in the Senate with the USSA, the California Outdoor Heritage Alliance and many other local, state and national groups opposing the effort.
"AB 809 will do little to assist law enforcement in their crime fighting efforts," stated Jason Rhine with the California Outdoor Heritage Alliance. "This misguided measure will likely result in more bureaucracy and additional fees for sportsmen and women."
Take Action! California sportsmen should call their assembly members today and ask them to oppose Assembly Bill 809. Tell them there is no justification for expanding the state's registry to include all firearm transfers by law abiding gun owners. To find your state assembly member's contact information, visit the USSA Legislative Action Center at www.ussportsmen.org/LAC.
About:
The U.S. Sportsmen's Alliance is a national association of sportsmen and sportsmen's organizations that protects the rights of hunters, anglers and trappers in the courts, legislatures, at the ballot, in Congress and through public education programs. Visit www.ussportsmen.org.