Detroit Michigan CCW Class Instructor Launches Local Handgun Open Carry Blog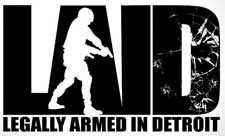 Detroit –-(Ammoland.com)- Rick Ector, a Detroit native and a nationally accredited Firearms Instructor, has launched a blog on the Internet to encourage citizens to openly carry handguns. The blog is entitled "Detroit Open Carry."
According to Ector, the time has arrived for city of Detroit to break ties with the racist roots of gun control.
Ector stated, "Gun laws have always been most strict in cities with large numbers of black people. Detroit is no different in that regard. In 1925, Dr. Ossian Sweet was acquitted of defending his home from a mob of people who were upset with the gall of a black man who dared to integrate a white neighborhood."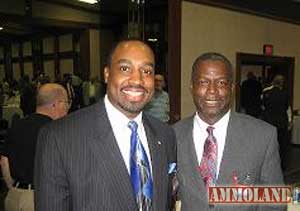 Ector, was referring to the Michigan court case which many have credited as being the genesis of the 1927 Michigan Firearms Act. This law created County Gun Boards, required the licensing of handguns, and made acquiring Concealed Pistol Licenses (CPLs) and handguns difficult for most black people.
Also, Ector concedes that there is another reason for pushing open carry in Detroit.
He added, "Crime here is out of control and the local police department can't be everywhere. A citizen wearing a firearm in a holster will serve as a visual deterrent to bad guys looking to rape, rob, and murder."
In general, it is legal in the state of Michigan for a person 18 years of age to display his own registered pistol in a completely visible holster without a special permit, as long as he does not venture into a state designated pistol-free zone.
Rick Ector is a Detroit based grassroots gun rights advocate and a National Rifle Association (NRA) credentialed Firearms and Personal Protection Trainer, who provides Michigan CCW Classes training in Detroit for students at his firearms school – Rick's Firearm Academy of Detroit.
Ector is a recognized expert in firearm safety and has been featured extensively in the national and local media: Associated Press, UPI, NRAnews, Gun Digest, The Politics Daily, Fox News Detroit, WDIV News, WXYZ News, WWJ Radio, WJR Radio, The Detroit News, WJLB, WGPR, and the UrbanShooterPodcast.
For more info about Open Carry in Detroit and Detroit Michigan CCW Classes, please contact:
Rick's Firearm Academy of Detroit
Web: http://www.detroitccw.com
Email: [email protected]
Phone: 313.733.7404