Follow Up to Ohioans For Concealed Carry Editorial on Restaurant Carry
Written by Jeff Garvas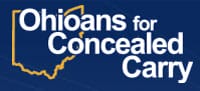 Ohio –-(Ammoland.com)- An editorial I wrote on behalf of Ohioans For Concealed Carry has been published in numerous mainstream news papers this weekend (Links more below).
When Ohioans For Concealed Carry set out to write the first restaurant carry bill in Ohio (HB203) we intentionally tried to avoid what most people consider "bars" because we knew what was inevitable from opponents. That legislation specifically stated that an establishment had to have a food service license, which we soon found out most bars likely have because they serve some kind of food – but we tried.
Its nearly impossible to write a law that differentiates a Class D license issued to a "bar" from a Class D license issued to a restaurant in Ohio. Since 2009 as support for this legislation has grown we've seen the opponents and the news media trumpet the same collection of lies: Guns and Alcohol don't mix, guns and stadiums don't mix, etc. Now they're interviewing the staff at bars and asking them how they'll install metal detectors and deal with armed people in a bar. Seriously?
While none of these points are relevant to the HB45 debate the media has aggressively driven these points home, turning this into a sensational misrepresentation of the legislation or the facts.
When the Cleveland Plain Dealer wrote this article last week I was quoted pointing out how very hypocritical it is that police unions say "guns and alcohol don't mix" but they snuck the very same provisions into HB347 in 2007 for every police officer in the State of Ohio, off duty or not. This caused the current Ohio FOP president to change the argument to one we heard for years during the original concealed carry debate: "We have more training."
Jay McDonald, president of the Ohio Fraternal Order of Police, said it is ridiculous to compare a trained police officer to a regular citizen who happens have a concealed carry permit.
"We are required to meet a much higher level of training and re-training for how to properly handle our weapons and we are trained to know in which situations to shoot and not to shoot," McDonald said. "If they want to require the same level of training for CCW holders as I have to meet as a law enforcement officer, then we will drop our opposition."
Why do we need more training to be armed in a restaurant while not drinking if the very same activity is lawful today in a place that doesn't have a liquor license? The FOP's position is such an absurd example of the misdirection this debate has taken, that we finally needed to respond to the critics. The news media has surprisingly obliged as a substantial number of them have published the editorial, although the Plain Dealer's title is quite aggressive:
Cleveland Plain Dealer: Police fear-mongering at heart of Ohio's restaurant-carry debate
Columbus Dispatch:  Distortions mar debate on gun bill
Akron Beacon Journa: Guns in Bars? Not really
Cincinnati Enquirer: 'Restaurant-carry' legislation not just about guns in bars
Lorain Morning Journal: Guest OP-ED — Guns in bars: No, not really
Kent Patch: Letter to the Editor: Guns in Bars: No, Not Really
About:
Ohioans for Concealed Carry, founded in 1999, is a grassroots political activist organization. When founded, the primary goal of OFCC was getting concealed carry passed into law in Ohio. With that accomplished, our mission became to refine the concealed carry law and to expand and preserve the rights of all gun owners in Ohio. Visit: Ohioccw.org