North Carolina Firearms Freedom Act Introduced
Support HB 241 North Carolina Firearms Freedom Act: Stop Federal Abuse of the Commerce Clause.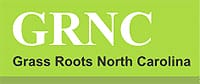 North Carolina –-(Ammoland.com)- The Federal government has steadily expanded its misuse of the Commerce Clause of the Constitution to the point that States Rights have become next to meaningless.
It's time to stop the cancerous growth of Federal Bureaucracy and HB 241, North Carolina Firearms Freedom Act will help begin to do this.
This important new legislation is similar to the Montana Firearms Freedom Act enacted in 2009. It will allow North Carolinians to manufacture and sell firearms and ammunition for use within our State without having to bow to and comply with onerous (and expensive) Federal restrictions.
In addition to representing an important "shot in the arm" to shooting enthusiasts within our State, this law has important implications for redeeming States Rights. This represents an important first step in restoring Federal respect of the Ninth and Tenth Amendments to the Constitution.
This legislation is a win for freedom and needs all the support we can muster!
HB 241 will receive a hearing next week, and so we need to voice support NOW!
IMMEDIATE ACTION REQUIRED
CONTACT ALL MEMBERS of the NC House Judiciary A Committee.
COPY & PASTE CONVENIENCE LIST
(pick the method that works for your email program)
(comma-separated)
[email protected], [email protected], [email protected], [email protected], [email protected], [email protected], [email protected], Darren.Jac[email protected], [email protected], [email protected], [email protected], [email protected], [email protected]
(semicolon-separated)
[email protected]; [email protected]; [email protected]; [email protected]; [email protected]; [email protected]; [email protected]; [email protected]; [email protected]; [email protected]; [email protected]; [email protected]; [email protected]
(space-delimited)
[email protected] [email protected] [email protected] [email protected] [email protected] [email protected] [email protected] [email protected] [email protected] [email protected] [email protected] [email protected] [email protected]
DELIVER THE FOLLOWING MESSAGE:
Dear Member of House Judiciary Subcommittee A:

HB 241, North Carolina Firearms Freedom Act, will soon be heard by your committee. This is important freedom-promoting legislation that will strengthen the rights of all North Carolinians.

I urge you to support the Constitutions of North Carolina and of the United States of America by supporting HB 241.

Sincerely,

A Concerned Voter
About:
Grass Roots North Carolina/Forum for Firearms Education is a non-profit, all volunteer organization devoted to educating the public about trends which abridge the freedoms guaranteed by the Bill of Rights, and engaging in grass roots activism to preserve those freedoms. Formed in 1994 to conduct a highly successful rally for the Second Amendment, GRNC has gone on to conduct projects like "Remember in November: A Gun Owner's Guide to Voting," bringing concealed carry to North Carolina. Visit:www.grnc.org