Team DPMS Member Piatt Wins Annual Houghton 2-Gun Challenge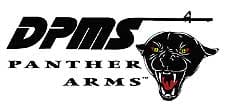 St. Cloud, MN –-(Ammoland.com)- DPMS Firearms, LLC is proud to announce that Bruce Piatt, a Team DPMS member since its inception in 1998, was the Tactical Division winner of the 2011 Annual Houghton 2-Gun Challenge.
The match was hosted by the United States Military Combat Weapons Team in honor of the late Captain Andrew Houghton and was held at West Point on April 22-23, 2011.
About Team DPMS Member Bruce Piatt
Throughout his shooting career, Piatt has proven himself as a top competitor in a wide range of pistol, rifle, and shotgun events.
With several World and National Championship titles combined with consistent top finishes in international shooting events, Piatt has demonstrated his abilities in multiple shooting disciplines. He currently competes with DPMS rifles and accessories.
About DPMS Firearms
DPMS Firearms, LLC, is an industry leader in providing quality AR-style rifles, components and accessories. No other company offers more styles or configurations of AR rifles. DPMS provides choices for high-power and small-bore shooters by offering rifles and assemblies chambered in 204 Urge, 223 Remington, 5.56×45 NATO, 243Winchester, 260 Remington, 6.5 Creedmoor, 6.8×43 SPC, 30 Remington AR, 308 Winchester and 338 Federal. More information about the company can be found at www.dpmsinc.com.