California Anti-Gun Bills Aim to Grab Sportsmen's Gun Rights
Sportsmen calls needed as the California legislature is moving two anti-gun bills.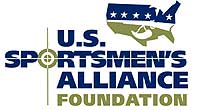 Columbus, OH –-(Ammoland.com)- Senate Bill 798, sponsored by Sen. Kevin De Leon (D- Los Angeles), would ban the sale of all airguns, including BB and pellet guns used by many sportsmen for small game hunting and target shooting.
Under the bill, these firearms could not be sold unless the entire exterior surface of the gun was predominately colored: white; bright hues of red, orange, yellow, green, blue, pink, or purple; or is transparent. The bill would effectively ban most airguns used by sportsmen as most of these guns rightfully look like other firearms and not "toy" guns.
"Airguns, like BB guns and pellet guns, are real firearms used by sportsmen for hunting and target shooting," said Jeremy Rine, U.S. Sportsmen's Alliance associate director of state services. "It makes no sense to ban these firearms unless they are colored to look like a child's water gun or other toy gun that you would buy from the toy isle of a store. If passed, sportsmen would be unable to continue to purchase traditional airguns used for hunting, and law enforcement will be unable to tell the difference between what is a real firearm and what is a toy gun."
The bill has passed the Senate and is schedule for a public hearing on June 14th before the Assembly Committee on Public Safety. The hearing will take place at 9:00 a.m. in State Capital Room 126. Sportsmen are encouraged to attend the hearing and voice their opposition to the bill.
Assembly Bill 809, introduced by Assemblyman Mike Feuer (D- Los Angeles), would apply the state's handgun registry requirements to all firearms, including rifles and shotguns commonly used by sportsmen for hunting and recreational shooting.
Gun owners would be required to register all of their firearms and provide personal information that includes their name, address, place of birth, telephone number, and occupation. It would also require gun owners to provide a detailed description of the gun, including serial number. This bill is unnecessary and is an invasion of gun owner rights.
AB 809 has passed out of the Assembly and will head to the Senate.
Take Action! California sportsmen should plan to attend next Tuesday's public hearing and should call their state assembly person today and ask them to oppose Senate Bill 798.
California sportsmen are also encouraged to call their state senators today and ask them to oppose Assembly Bill 809.
To find your state legislator's contact information, visit the USSA Legislative Action Center at www.ussportsmen.org/LAC.
About:
The U.S. Sportsmen's Alliance is a national association of sportsmen and sportsmen's organizations that protects the rights of hunters, anglers and trappers in the courts, legislatures, at the ballot, in Congress and through public education programs. Visit www.ussportsmen.org.