2011 Summer Mammoth Sniper Challenge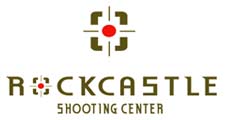 Park City, KY –-(Ammoland.com)- Rockcastle Shooting Center at Park Mammoth Resort is the host site for the upcoming 2011 Summer Mammoth Sniper Challenge July 8 – 10, 2011.
The sold out match has 56 two-man teams from novice to twelve registered military teams. The three-day team shooting competition designed by Joe Harris has six timed stages spread throughout the 2,000 acres of the resort property and will allow shooters to use prone, barricade or partner assisted positions.
Harris said, "The popularity of this match has exceeded my expectations since the first one held at Rockcastle Shooting Center in January. The interest in precision long distance competitions is steadily growing and Rockcastle Shooting Center's location and topography draws the best of the best. With this match being team oriented, it can make a friendship stronger or challenge their friendship."
The main match will predominantly include reactive targets, cardboard targets and scenario-based stages with down slope shooting and ½ MOA to 3 MOA. The natural and unforgiving terrain at Rockcastle Shooting Center will have targets set from very close distances to 1,000 meters, some set against the wooded tree line, while others will be set at the spacious Thunder Valley and Lookout Pointe all favored long distance rifle locations.
Five bonus side matches are scheduled offering the unique opportunity to test competitors' skills at Reactive targets, Kim's game, Range Estimation Match, 22 Rifle side timed match and a Pistol plate rack with a 9mm pistol supplied.
Nick Noble, CEO of Rockcastle Shooting Center noted, "We're experiencing unbelievable interest and growth at our shooting facility hosting these types of specialty matches. From hosting the 2011 Barrett Mammoth Sniper Challenge, 2011 BRM 3-Gun Championship and the upcoming Shooting Industry Masters along with the AR15.com/Rockcastle Pro Am, we've proven this is our niche. With our country recently celebrating its independence, we're honored to have current and former service personnel compete in this match. It's a testament to the level of proficiency they must maintain to protect our country."
Rockcastle Shooting Center is the newest addition to the Park Mammoth Resort property, which is developing into the nations' premiere shooting sports resort. The shooting center offers a 15-station Sporting Clay course, 5 Stand, Pistol and Rifle Ranges out to 1,500 yards, a SASS Range and two 3D Archery Ranges, which are open to the public with various levels of membership opportunities available. The center is nestled among the wooded ridges and valleys of the historic property encompassing 2,000 acres of the Park Mammoth Resort located in south central Kentucky.
For further information of scheduled events at Rockcastle Shooting Center and the first class accommodations and amenities offered by Park Mammoth Resort, visit our web site at www.ParkMammothResort.us or email our guest client services at [email protected] Media members interested, can contact Lisa G. Cinquino, Public Relations Director at [email protected] or call (203) 881-8381.