Acusport Introduces Silencerco To Their Retailers
Independent Firearms Retailers Experience Delivery of Silencerco Products Through an Established Distributor!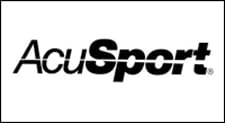 BELLEFONTAINE, OHIO –-(Ammoland.com)- AcuSport Corporation, a leading distributor of shooting and hunting products, provides customized solutions and products that are specifically designed to increase the growth and profitability of independent retail businesses.
Today they announce the introduction of the Silencerco brand of suppressors to their inventory line-up. Silencerco is based in West Valley City, UT, they are the manufacturer of the Sparrow and Osprey Series of suppressor technology. Their products are exclusively made in the United States from this location.
AcuSport's decision to introduce this brand was a, "Logical choice," states AcuSport Category Manager, Dave Regula.
"The research and development behind these products are second to none. Silencerco rethinks the whole design of the product before trying to reproduce it's offering for the masses." Mr. Regula went on to say that he was, "Happy to provide these products to our retailers who maintain Class III licenses and hopes it will encourage others to consider selling NFA products in their marketplaces."
With the addition of Silencerco, AcuSport has the ability to increase their suppressor offering while improving delivery times for retailers. Silencerco has the ability to control quality by keeping all manufacturing processes in-house, affording AcuSport Class III retailers with two solid suppressor offerings that will impress customers with their performance and quality. Other benefits of the Silencerco offering include the fact that they attract new business for independent retailers. These products will draw new customers to retailer businesses and expand their customer base to include NFA buyers. After the sale, the carefully thought-out, manufacturing processes deliver easy disassembly and reassembly of the suppressor, allowing the user to see exactly what's inside and how easy it is to clean and maintain.
Independent retailers can begin ordering the Silencerco 22 Sparrows (Item #SU75) today, with shipments of the Osprey series to follow in the weeks to come. AcuSport is committed to providing service for the complete Silencerco line as new products become available. Retailers will receive notification as additions are made. In the meantime retailers who wish to learn more about these products are urged to contact their AcuSport Sales Professional at 1-800-543-3150 for more information or visit www.AcuSport.com.
Based in Bellefontaine, Ohio, AcuSport Corporation is a nationwide distributor of shooting and hunting products with regional sales offices in Pennsylvania, Georgia, Minnesota, Texas, Montana and California.