Carl R. Bernosky wins 2011 NRA National High Power Rifle Championship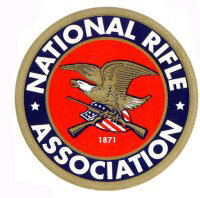 CAMP PERRY, OH – (Ammoland.com) – Carl Bernosky of Ashland, Pennsylvania, won the National Rifle Association's 2011 High Power Rifle Championship in Camp Perry, Ohio. Shot between August 7 and August 12, this year's win marked Bernosky's ninth National High Power title.
"It's just a matter of getting your mind ready to shoot the shot when it's there and tweaking everything a little," said Bernosky. "You don't think about what you're doing, it just happens."
Bernosky entered the final day of competition tied with Rodrigo Rosa until firing a national record-tying 200-15x in the Crescent Cup. Shooting the remaining matches with exemplary marksmanship, Bernosky finished the championship with a final aggregate score of 2393-160x.
The national record, set by Gary Anderson in 1971 during the Navy Cup, is for slow fire shots in the standing position from 200 yards with metallic sights.
"Every time I shoot (from the) standing position, whether in practice or in a match, I thought about that record," Bernosky explained. "I always thought I could shoot that well. It was tough to do and it feels great to accomplish it."
In addition to winning the overall high power rifle championship, Bernosky also took top honors in the following matches: the Erdman Trophy Match (596-31x); the Nevada Trophy Match (798-42x); the Clarke Trophy Match (799-63x); the Marine Gunner D.I. Boyd II Memorial Trophy Match (1195-76x); the Scott Trophy Match (200-15x); the Appreciation Cup Match (200-18x); the Crescent Cup Match (200-15x) and the Crowell Trophy Match (200-17x).
Rodrigo Rosa, who managed a second overall finish with an aggregate of 2390-132x, also won the Vandenberg Cup Match (798-43x); Members Trophy Match (199-7x) and Army Cup Match (200-12x). Staff Sergeant Brandon K. Green of the U.S. Army, placed third overall and won the Centenary Trophy and the Air Force Cup Match.
The NRA High Power Rifle Championship is a 2400-point aggregate of the Vandenberg Cup, Nevada Trophy and Clarke Trophy. Each sub-aggregate consists of four matches shot at distances 200, 300 or 600 yards at Camp Perry, a National Guard training facility located on the shore of Lake Erie. Camp Perry is notorious for its hot and humid weather conditions that can quickly shower the competitors with rain.
A summary of the awards for the NRA High Power Rifle Championships follows:
2011 NRA HIGH POWER RIFLE CHAMPIONSHIPS
National Champion:
First Place:
Carl R. Bernosky 2393-160x
Ashland, PA
Second Place:
Rodrigo Rosa 2390-132x
Auburn, NH
Third Place:
SSG Brandon K. Green 2385-126x
Box Springs, TX
National NRA Service Rifle Championship
First Place: SSG Tyrel Cooper – 2376-111x
Second Place: Cody Shields – 2365-98x
Third Place: SFC Lance Dement – 2365-93x
High Civilian: Jeffrey Lindblom – 2359-85x
High Ohio Civilian Resident: Sara Rozanski – 2335-64x
High Woman: Sara Rozanski – 2335-64x
High Senior: Glenn Edgard – 2295-44x
High Grand Senior: Albin Sandgren – 2154-30x
High Collegiate: Cody Shields – 2365-98x
High Overall Junior: Sagen Maddalena – 2324-70x
High Junior: Sagen Maddalena – 2324-70x
High Intermediate Junior: Nash Neubauer – 2320-52x
High Sub-Junior: Jason Williams – 2234-34x
High National Guard: Cody Shields – 2365-98x
High Reserve: CPT Samuel Freeman, USA – 2358-89x
High Army Reserve: CPT Samuel Freeman, USA – 2358-89x
High Marine: SSGT Daniel Duitsman, USMC – 2359-91x
High Regular Service: SSG Tyrel Cooper, USA – 2376-111x
High Police: Clifton Greenwood – 2279-61x
National NRA Match Rifle Championship
First Place: Carl R. Bernosky – 2393-160x
Second Place: Rodrigo Rosa – 2390-132x
Third Place: SSG Brandon K. Green – 2385-126x
High Woman: SGT Sherri Gallagher, USA – 2383-146x
High Senior: Jon Howell – 2347-88x
High Grand Senior: Charles Roubal – 2266-34x
High Overall Junior: Waylon Burbach – 2336-67x
High Junior: Dalton Burbach – 2309-59x
High Intermediate Junior – Waylon Burbach – 2336-34x
High Sub-Junior: Jonathan Howell – 1985-24x
High Service: SSG Brandon Green, USA – 2385-126x
High Police: Harry Harrison – 2356-100x
Winner Anysight/Tactical Rifle: Kenneth Lankford – 2358-107x
About:
For more information on NRA Competitive Shooting Sponsorships, please visit www.nrasportsponsors.com or contact Woody Arenas in the NRA Competitive Shooting Division at 1-877-672-6282 or [email protected] Information on NRA's Competitive Shooting Division can be found at www.nrahq.org/compete.