Philadelphia Self-Defense Shooting Highlights the Need for Law-Abiding Citizens to Carry Firearms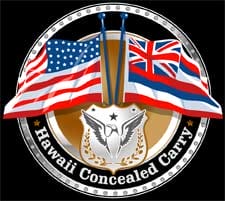 Hawaii ––(Ammoland.com)-A recent incident in Philadelphia underscores the necessity of concealed carry permits.
Temple University student Robert Eels was smoking outside his apartment at 1:30 am on Monday when he was approached by a group of teenagers demanding money.
When Eels refused, the ringleader of the group of young thugs started shooting. What separates this shooting from so many countless, tragic, others is quite simple: Robert Eels is a CCW permit holder.
Rather than capitulating in the face of criminal violence, or being killed for a pack of smokes and the money in his wallet, Eels drew his pistol and returned fire. Eels was hit in the stomach, and his attacker was hit in the chest and leg. While police are searching for two other accomplices, Eels is expected to make a full recovery, and will not be charged. At the time of this writing, his attacker's status was unknown, but police stated he will be charged with aggravated assault and attempted robbery, indicating he is expected to recover.
Unfortunately, but inevitably, events like this happen every single day in the United States. Here in Hawaii in 2009, according to HPD's statistics, there were 869 robberies and 1,411 aggravated assaults on Oahu alone! Contrary to assertions made by some, things like this can and do happen here.
The story you'll hear from the Honolulu Police Department, if you ask what a citizen should do if confronted by a situation like the one Mr. Eels found himself in is, "Call the police."
That answer is clearly inadequate. Eels didn't ask to be in a shootout. He is a 21 year-old college student, who was taking a smoke break on his own front porch. When confronted by a group of hooligans demanding his money, he exercised his right to refuse. If it had been me in his situation, I would have done the exact same thing. I'm a big guy, played football, worked rough jobs in the oilfield, and so-on, and there's no way that I'd part with my hard-earned money simply because some punk demanded I do so. At the point in the narrative where the thug pulled a gun, however, our two story lines would diverge.
Whereas Eels was able to draw a legally carried firearm and defend himself, I would have been shot to death on my own front porch, disarmed by Hawaii's unconstitutional ban on firearms carry.
It doesn't matter how big, how strong, or how rough and tough you are; when confronted by a sociopath with a gun, you're either armed or you are a victim. Thanks to Police Chief Louis Kealoha's "no-issue" policy for permits-to-carry, any citizen of Honolulu County is guaranteed to be a victim in this situation. Robert Eels' story begs two questions: at what point in this terrifying altercation does Chief Kealoha think Eels should have called the police (or if he would have even been afforded time to place the call), and does he honestly believe that his officers could have arrived in time to prevent the shooting?
HPD's officers are dedicated, service-oriented professionals; but they simply cannot be everywhere at once.
Self defense is a natural, human right; and the lawful carry of a functional firearm is the lynchpin of that right.
Please consider donating in support of our right to defense here at HawaiiCCW.
About Hawaii Concealed Carry:
Hawaii Concealed Carry is a single-issue group formed with the mission to promote the restoration of Second Amendment rights contained within the constitution, the right of the people to keep and bear arms. We are a non-partisan group; our only care being, whether people support the right of self-defense and defense of others. Our philosophy is that through responsible use, education, communication, and understanding we can promote a safer environment for Hawaii residents, while reducing crime, and supporting our fundamental constitutional rights. Visit: www.hawaiiccw.com