NRA, CRPA Open New Front with Challenge to California Gun Sale Fees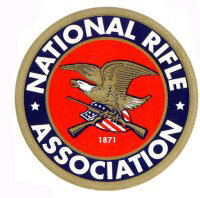 FAIRFAX, Va. –-(Ammoland.com)- The National Rifle Association and the California Rifle & Pistol Association Foundation have filed suit in the U.S. District Court for the Eastern District of California challenging the Dealer Record of Sales (DROS) fees charged by the California Department of Justice on gun sales on the grounds the fees are being misused.
The funds were originally established to pay for the administrative process to complete background checks. This year, Gov. Jerry Brown signed SB 819, which authorizes the funds to be used to pay for the enforcement of California's growing number of anti-gun laws.
NRA and CRPA fought against passage of SB 819 because it places the financial burden for enforcing California's unfair gun laws on the backs of law-abiding gun owners. The result will almost certainly be a depletion of DROS funds, leading to additional increases in the fees gun buyers will be forced to pay.
The suit filed by NRA and CRPA, Bauer v. Harris, challenges the DROS fees as an unconstitutional infringement on the exercise of rights protected under the Second Amendment.
If successful, the suit will reverse the damage done by the passage of SB 819 by limiting the fees or eliminating them.
About:
Established in 1871, the National Rifle Association is America's oldest civil rights and sportsmen's group. Four million members strong, NRA continues its mission to uphold Second Amendment rights and to advocate enforcement of existing laws against violent offenders to reduce crime. The Association remains the nation's leader in firearm education and training for law-abiding gun owners, law enforcement and the military. Visit: www.nra.org