Greenville NC Mayor Blames City Attorney for Gun Ban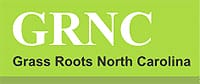 North Carolina –-(Ammoland.com)- In a classic example of "Pass the Buck," Greenville Mayor Pat Dunn blames city attorney for over-reaching parks gun ban.
Those who have contacted Greenville representatives about their over-reaching and illegal parks ban have all received the same canned response from Mayor Dunn: "Please know that the city council has instructed the City Attorney to rewrite city ordinances to comply with state law."
GREENVILLE REPRESENTATIVES ARE MISREPRESENTING BOTH HB 650 AND THEIR RESPONSE TO IT!
HB 650 was intended to uniformly permit carry in parks state-wide.
HB 650 does not require Greenville to ban guns in parks.
The most expedient way to "comply" with HB 650 is by simply rescinding laws banning carry in parks.
Media reports combined with the over-reaching nature of their ban makes it clear the instructions were to ban everywhere possible.
This type of comprehensive ban is inconsistent with the intent of HB 650 to provide state-wide uniformity.
Twisting the off-leash dog-park into a "playground" to implement a ban is a direct violation of state law.
Telling gun owners a half-truth about "rewriting to comply" instead of the whole truth of "rewriting to ban everywhere and still comply" is dishonest and disrespectful.
THE GREENVILLE PARK BAN DOES NOT COMPLY WITH STATE LAW AND MUST BE RESCINDED!
IMMEDIATE ACTION REQUIRED:
Contact the Mayor and City Councilors of Greenville, NC.
Cut and paste email list: [email protected], [email protected], [email protected], [email protected], [email protected], [email protected], [email protected]
Deliver This Message
City of Greenville Representatives,

According to Mayor Dunn, the City Council instructed the City Attorney "to rewrite city ordinances to comply with state law [HB 650, Castle Doctrine and Concealed Carry Permitted in Parks]." The part left out of this is that the instructions were to ban lawful carry everywhere conceivably permissible.

The resulting ordinance is an unreasonable infringement of Second Amendment rights that conflicts with the very intent of the new state law to provide state-wide uniformity. It also sends a troubling message of willful lack of cooperation with state government.

The effort made to indiscriminately ban carry everywhere possible has predictably led to an over-reaching ordinance that violates state law. The classification of the off-leash dog park as a "playground" in order to implement a ban is a clear example of the attempt to circumvent state law that characterizes the entire ordinance.

HB 650 was intended to increase the ability of law-abiding permittees to defend themselves and their families when visiting North Carolina parks. The need for citizens to be able to effectively defend themselves in Greenville was made clear earlier this month by the brutal murder of Leroy Staton in Jaycee park.

There has been no attempt made by Greenville city government to justify why the Constitutional rights of citizens should be limited in Greenville parks. Thus it is clear that the new ordinance is nothing more than an autocratic and tyrannical effort to deprive citizens of freedom.

As you know, the simplest and most cost-effective way to comply with state law is by reversing current bans.

Your ordinance is illegal, irrational, unjustifiable and a clear example of disrespect for both state law and the Constitutional rights of free Americans.

It must be rescinded immediately.

I will be following progress through Grass Roots North Carolina.

Sincerely,

A concerned NC voter
GRNC is preparing to take appropriate legal action and needs to identify local plaintiffs
Plaintiffs are currently needed for actions within Kernersville, Greenville and Smithfield. Please contact [email protected]
Other municipalities may be added.
Everyone should carefully monitor municipal ordinances, particularly those recently enacted.
Any restrictions beyond "a playground, an athletic field, a swimming pool, or an athletic facility" should be immediately reported to [email protected]
About:
Grass Roots North Carolina/Forum for Firearms Education is a non-profit, all volunteer organization devoted to educating the public about trends which abridge the freedoms guaranteed by the Bill of Rights, and engaging in grass roots activism to preserve those freedoms. Formed in 1994 to conduct a highly successful rally for the Second Amendment, GRNC has gone on to conduct projects like "Remember in November: A Gun Owner's Guide to Voting," bringing concealed carry to North Carolina. Visit:www.grnc.org