Sinclair Introduces a New Way to Shop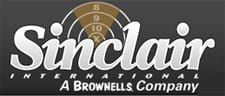 Lodi, Wisconsin –-(Ammoland.com)- An interactive, electronic version of Sinclair's new Christmas Catalog is now available at www.sinclairintl.com/christmas11.
It connects directly to the Sinclair shopping cart for fast ordering, quick access to product videos, and includes an easy search function to help easily locate specific brands and products.
This exciting new approach lets customers view products side-by-side for easy comparison of features and specs; just like a traditional paper catalog with the added benefit of an internet shopping cart, fast checkout and easy access to helpful video information that can only be found online.
"Our interactive digital catalog is another great tool to communicate with our customers and an efficient means to reach out during the holidays to our international friends and those in the armed services," commented Bill Gravatt, President of Sinclair.
The Digital Christmas Catalog features special pricing on many items. Go directly to the Sinclair Digital Christmas Catalog by clicking www.sinclairintl.com/christmas11 or go to the Sinclair website at www.sinclairintl.com and follow the digital link.
Sinclair 2011 Christmas Catalog
Sinclair International is the world's premier supplier of high-quality reloading tools, components, ammunition and accessories, plus unique competitive shooting and hunting supplies. A member of the Brownells Group since 2007, Sinclair International stocks more than 15,000 items and supplies handloaders, shooters and hunters worldwide. To order, or for more information, call 800-717-8211 or visit www.sinclairintl.com and mention code AMMOLAND.