Wisconsin Concealed Carry Law Now in Effect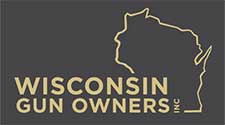 Wisconsin –-(Ammoland.com)- Gun owners wishing to apply for a Wisconsin concealed carry permit may visit the Wisconsin Department of Justice website to print an application, which became live today.
Click Here for the WI DOJ Concealed Carry Page
Applications, proof of training and the $50 application fee may be mailed to:
Wisconsin Department of Justice
ATTN: Firearms Unit
PO Box 7130
Madison, WI, 53707-7130
A Wisconsin Hunter Education Certificate qualifies as sufficient training under this law. A duplicate may be purchased for $3.75 and printed using the Wisconsin Conservation Licensing System through the Wisconsin DNR.
Click here to obtain a duplicate.
Visit the WI DOJ webpage for additional FAQs on training requirements.
Businesses who don't want the patronage of gun owners are now posting No Guns Allowed signs, as required by law. Please bookmark the WGO Don't Buy List page and report any anti-gun businesses so we can disseminate this information to gun owners.
A Few Words on Constitutional Carry
When WGO was founded less than a decade ago, we were the sole voice fighting for Constitutional Carry (referred to then as "Vermont-style carry") in Wisconsin.
And while some groups jumped on the Constitutional Carry bandwagon earlier this year when everyone assumed the newly-controlled legislature could easily pass it, many of these individuals or groups have become suspiciously quiet on the issue lately, and seem happy to accept today's new permit law as a permanent inevitability.
But we have other plans.
It is one thing to give lip service to something when victory seems within easy reach.
It's a completely different matter to fight when the going gets tough.
With that sentiment, we'll let the other groups claim victory. For our part, we'd simply like to welcome you – and invite them – to Phase II of the fight to restore our inalienable right to bear arms.
Stand by for details on Constitutional Carry soon … and thanks for your support of gun rights in Wisconsin.
About:
WGO works for grassroots gun owners, not politicians. While many gun lobbies fight for "reasonable gun control," WGO sets a higher standard: Defining the terrain of pro-gun political battle. Sure, many groups claim they're "pro-gun" – all the while they provide cover for anti-gun deals cut by politicians – but only WGO truly informs gun owners, remaining committed to a 100% pro-gun position. We oppose all gun control – regardless of the political party – and work tirelessly to restore the Second Amendment. Visit www.wisconsingunowners.org