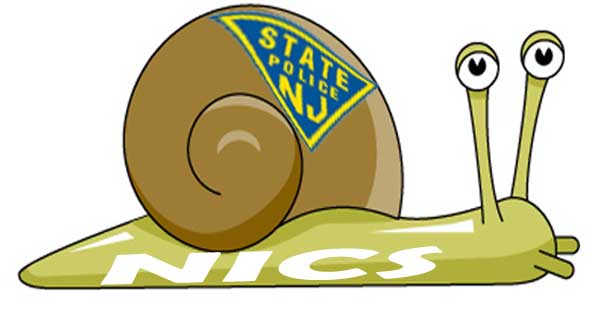 Manahawkin, NJ –-(Ammoland.com)- On Wednesday January 4, 2012, Rick Gutman the attorney for the New Jersey Second Amendment Society (NJ2AS) filed an appeal with the NJ Appellate division in its lawsuit against the NJ Division of State Police.
This case revolves around the state's refusal to allow lawful New Jersey residents reasonable access to documents which directly impact the processing of their applications for Firearms Identification Cards and Handgun Purchase Permits.
After receiving numerous complaints from applicants who were subjected to extended delays, intrusive forms and other requirements that clearly go beyond what is allowed by law, the NJ2AS took decisive action.
A formal Open Public Records Act (OPRA) request for access to the NJ Division of State Police Firearms Applicant Investigation Guide was filed on March 14, 2011. A week later this request was summarily denied. Attorney Gutman then filed a lawsuit requesting that an "order to show cause" be served on the NJ Division of State Police to explain why they refused to allow access to what should be considered a public document. The order to show cause was served on May 6, 2011.
After multiple delays by the state's attorney general's office the case was heard by Judge Douglas Hurd in the Superior Court of New Jersey in Trenton on December 2, 2010. Unfortunately, Judge Hurd ruled against the NJ2AS. The judge's decision was based in part on the exemption which the Division claimed under Governor Christie's Executive Order #47. Part of this order exempts certain governmental agencies from having to reveal Standard Operating Procedures (SOP's) no matter how innocuous. The NJ2AS's request for access was also denied under the Common Law Right of Access (CLRA) which balances the plaintiff's right to access against the state's perceived need to protect the public interest.
The NJ2AS contends that there can be no threat to the public interest in exposing the contents of a guide designed to assist municipal authorities through the convoluted process of granting a NJ resident a Firearms Identification Card or a Permit to Purchase a Handgun. Every applicant must submit to a thorough criminal background check as well as a mental health check. They must be fingerprinted and have their fingerprints checked through an FBI database. The Society believes that nothing in the guide could possibly disclose any way to circumvent this rigorous process.
The NJ2AS also contends that the entire process is redundant since a handgun purchaser must submit to an FBI National Instant Criminal Background Check (NICS) at the point of purchase. The antiquated NJ Division of State Police processing was designed at a time before this more efficient national process was developed. New Jersey's system has since become a slow, costly and redundant relic in light of this newer computerized system.
"If the state insists on continuing the use of this inefficient system of processing applications," states Frank Jack Fiamingo, the founder and President of the New Jersey Second Amendment Society, "New Jersey residents must have access to the guide in order to ensure that they are not being subjected to tougher standards then residents in any other part of the state. We have received numerous complaints from our members as well as members of the community at large that they are being treated unfairly. For instance, we have identified more than 25 NJ municipalities that have introduced additional forms which are specifically disallowed under the NJ firearms statutes".
In addition, Fiamingo indicates that he has received countless complaints of delays in processing that range from several months to over a year. According to the statutes, these applications should be processed in no more than thirty (30) days.
---
About New Jersey Second Amendment Society:
The New Jersey Second Amendment Society is dedicated to restoring and preserving constitutionally protected right to keep and bear arms (RKBA) for legitimate purposes.