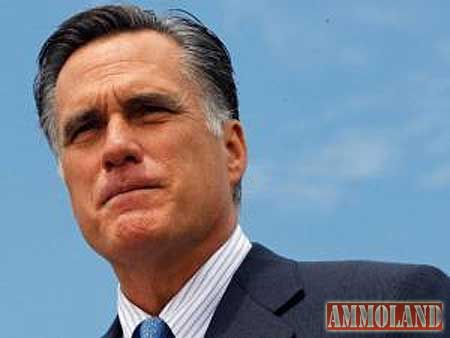 USA –-(Ammoland.com)- Gun owners must support Mitt Romney if he's the Republican candidate, we are being told by some opinion makers, because the next president will be making all-important Supreme Court nominations. After all, we were just one vote away from losing Heller and McDonald.
It seems a compelling argument. But it's also a desperate one, and one not based on anything besides wishful thinking if Romney's actual record on judicial appointments is considered. And now we can consider it, thanks to a Washington Times analysis by rival GOP candidate Rick Santorum:
"Mr. Romney nominated 36 judges while governor, just nine of whom were Republicans. What he says of this record today is that the Massachusetts Governor's Council had to confirm the nominees, and the members of the council were all Democrats. So his answer was to nominate persons palatable to Democrats…
"…There is no evidence that Mr. Romney ever fought for a conservative nominee…He passively accepted the reality that he needed to nominate four Democrats (or independents) for every Republican to the Massachusetts bench."
Santorum contrasts this with the realpolitik approach of Barack Obama and the Democrats:
By comparison, how many Republicans has President Obama nominated to federal courts to placate the near majority in the Senate? Zero. This is because the left views the courts as the unelected engine for social change rather than a body tasked with upholding the Constitution.
This is not to say that Santorum isn't a flawed candidate himself when it comes to gun issues that must be factored in with his voting record (which appears to be in some dispute). His role in the Specter-Toomey debacle, and support for gungrabber Christine Todd Whitman, along with his ignoring, to date, a Gun Owners of America candidate survey all point to concerns that gun owners must consider and demand credible answers to. Still, the Romney record he outlines does not depend on what Santorum has or has not done, nor even on his obvious self-interest in making it known.
It is what it is. It doesn't make the judicial appointments argument for Romney look very credible.
And it points to a general malaise for the GOP field noted in a Portsmouth Patch report on low voter turnout in the New Hampshire primary:
Outside of each polling place, supporters for President Barack Obama's re-election campaign held signs and greeted voters, but there were very few supporters present for any of the Republican Presidential candidates.
Which in turn points to cautions raised in this column over a strategy of voting without conviction and counting on anything other than mediocre results:
Can you really expect to win if you can't galvanize and motivate your base? Will those who might grudgingly and ashamedly vote for the RINO be enthusiastic enough to donate money to the campaign, work for it, put up signs, volunteer for phone trees and poll watching, write persuasive letters to the editor, or do any of the innumerable things needed for victory?

Can it be done without a critical mass of true believers who have fire in their bellies and a message to inspire their friends and neighbors?

How?
I'm still waiting for someone to answer that.
---
About David Codrea:

David Codrea is a long-time gun rights advocate who defiantly challenges the folly of citizen disarmament. He is a field editor for GUNS Magazine, and a blogger at The War on Guns: Notes from the Resistance. Read more at http://www.DavidCodrea.com.