By Michael Molinaro USAMU PAO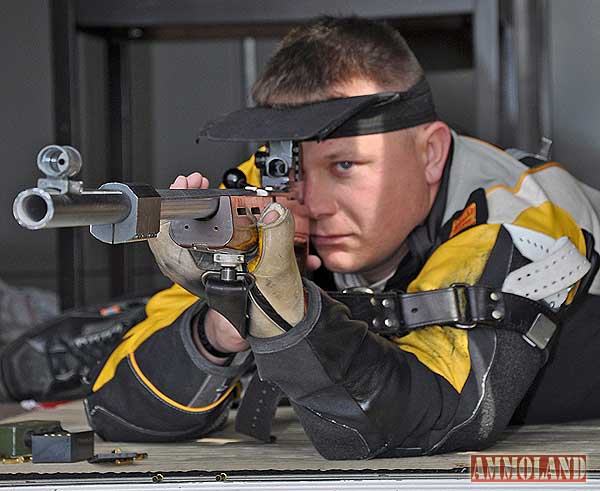 FORT BENNING, Ga. –-(Ammoland.com)- The U.S. Army Marksmanship Unit is proud to announce its historic expansion with the creation of a Marksmanship Instructor Group and Paralympic Section, the first-ever Army units designed specifically for wounded warriors deemed able to continue to serve on active duty.
Approved by the Army this week, this historic first is part of the Army Chief of Staff's initiative supporting Wounded Warriors.
For these Soldiers, serving in the USAMU will involve raising Army combat readiness by providing the absolute best shooting instruction for all Army units. They will also showcase the Army by competing at a world-class level in national and international competition as part of the USAMU's efforts to connect the Army to the nation's citizens. Sgt.
1st Class Josh Olson, Operation Iraqi Freedom combat-wounded veteran, and USAMU Paralympian is the first Active Duty Soldier to be nominated to the U.S. Paralympic Team and will compete in London this summer.
This ground-breaking approach inspires wounded combat veterans to remain on active duty, enhances combat readiness, and highlights ability rather than disability. "Despite their injuries, these Soldiers are stronger for serving and continuing to serve; now they will make the Army even stronger," said Lt. Col. Daniel Hodne, commander, USAMU.
---
About USAMU:

The USAMU enhances the Army's recruiting effort, raises the standard of the Army's marksmanship proficiency, and supports the Army's small arms research and development initiatives in order to raise the Army's overall combat readiness. For more information on the U.S. Army Marksmanship Unit, contact the Public Affairs Office at (706) 545-5436, [email protected] or www.USAMU.com.