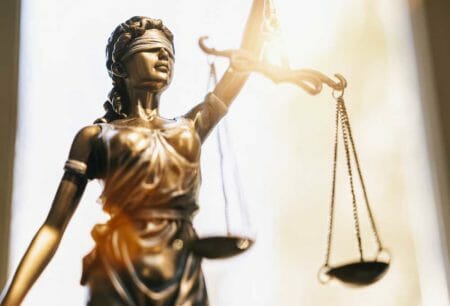 Charlotte, NC –-(Ammoland.com)-  Yesterday, the Kentucky Supreme Court released its decision that upheld the right to keep a firearm locked and out of sight in personal vehicles on a college campus.
The Kentucky Court's ruling followed a brief that was filed on behalf of the NRA's Institute for Legislative Action. This decision, which is a reversal of a Fayette County Circuit Court ruling in 2009, was described as an "important victory for gun owners in Kentucky," according to David Thompson, an attorney with Cooper & Kirk in Washington, D.C, who represented the National Rifle Association.
In 2009, Michael Mitchell was an anesthesia technician and graduate student at the University of Kentucky. Mitchell was found to have had a pistol in the glove box of his personal vehicle parked in the parking lot of Commonwealth Stadium and was then fired for having violated the school's firearms ban policy on University of Kentucky property.
Mitchell filed suit in a Fayette County Circuit Court, but summary judgment was granted in the favor of the University of Kentucky. Mitchell appealed to the Kentucky Supreme Court and was vindicated in the ruling handed down yesterday.
This ruling is a strong statement on behalf of gun owners and Second Amendment advocates throughout the state of Kentucky, one that we should all pay close attention to considering the battles being waged in state legislatures across the country.
---
About NRA-ILA

Established in 1975, the Institute for Legislative Action (ILA) is the "lobbying" arm of the National Rifle Association of America. ILA is responsible for preserving the right of all law-abiding individuals in the legislative, political, and legal arenas, to purchase, possess and use firearms for legitimate purposes as guaranteed by the Second Amendment to the U.S. Constitution. Visit: www.nra.org