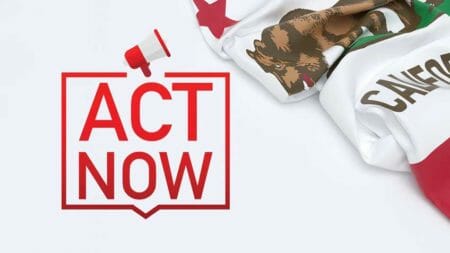 Charlotte, NC –-(Ammoland.com)- Tomorrow, May 2, the California State Assembly Committee on Appropriations is scheduled to hear two anti-gun bills: Assembly Bill 2182 and Assembly Bill 2549.
AB 2182, introduced by state Assemblyman Norma Torres (D-31), would require that a person be arrested if they inadvertently attempt to bring a firearm through an airport TSA checkpoint and ban that person from entering that airport in the future.
AB 2549, introduced by state Assemblyman Isadore Hall (D-52), ignores many of the fundamental legal issues that have been created by the firearms policies and regulations of the California Department of Justice. One specific section of AB 2549 would allow ONLY a law enforcement officer to retain ONE of the personally owned and regulated firearms should they leave their issuing agency, the rest of their personally owned and regulated firearms will be confiscated and /or surrendered for disposal. These regulated firearms can only be owned by law enforcement officers if he/she has received a letter from their issuing agency first.
AB 2182 has already passed in the state Assembly Committee on Public Safety by a vote of 4 to 2 and AB 2549 also passed in this committee by a vote of 4 to 2.
Please call AND e-mail members of the Assembly Committee on Appropriations TODAY and urge them to OPPOSE AB 2182 and AB 2549. Contact information for these committee members can be found here.
---
About NRA-ILA

Established in 1975, the Institute for Legislative Action (ILA) is the "lobbying" arm of the National Rifle Association of America. ILA is responsible for preserving the right of all law-abiding individuals in the legislative, political, and legal arenas, to purchase, possess and use firearms for legitimate purposes as guaranteed by the Second Amendment to the U.S. Constitution. Visit: www.nra.org