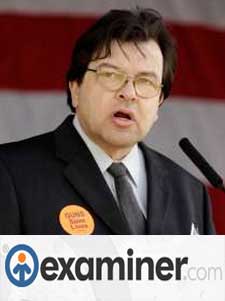 USA –-(Ammoland.com)- The House Committee on Oversight and Government Reform has scheduled a vote for next week on finding Attorney General Eric Holder in contempt of Congress for noncompliance with information demands about the Fast and Furious "gunwalking" operation, Sharyl Attkisson of CBS News revealed this morning. If the measure passes, "the matter would likely be scheduled for a full House vote," she reports.
This has been confirmed by a press release from the committee put out today assigning a June 20 date to "consider" the move.
The news will be welcomed by those who believe Holder and the Justice Department have been stonewalling congressional investigators and that a timid Republican leadership has been dragging its feet on getting serious about consequences. It's another in an extensive series of noteworthy scoops Attkisson has achieved since her first report, an exclusive interview with whistle-blowing ATF Agent John Dodson, which established her as a premiere reporter among the few journalists electing to treat this story as one of national importance that merited balanced reporting.
That makes a repeated claim all the more confounding.
"The story was exposed nationally for the first time by CBS News in February 2011," Attkisson writes.
Continue reading on Examiner.com http://www.examiner.com/article/cbs-scoops-contempt-vote-claims-credit-for-nationally-breaking-fast-and-furious
About David Codrea:
David Codrea is a long-time gun rights advocate who defiantly challenges the folly of citizen disarmament. He is a field editor for GUNS Magazine, and a blogger at The War on Guns: Notes from the Resistance. Read more at www.DavidCodrea.com.