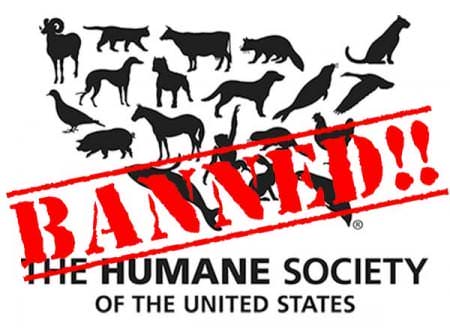 USA –-(Ammoland.com)-The second of two television programs featuring a panel that includes the National Gun Rights Examiner was shared yesterday with this correspondent for internet viewing. Houston-based American Trigger Sports Network has released the episode on hunting in Mexico and Humane Society hypocrisy, that had previously been limited to viewers on Pursuit Channel, in order to share it with people who do not subscribe to the outdoors specialty channel.
Two topics were selected for discussion, the first being hunting in Mexico, often under armed guards due to cartel terror (with a segue into Fast and Furious), and the second being the blackmail-style pressure the Humane Society of the United States brings to bear on conservation charities to not accept contributions from hunters. Their ruthlessness is shocking, and it actually works against their advertised mission and creates a devastating and wholly unjustifiable extinction threat to endangered species. This is a story that's been underreported and is probably news to even most hunters.
The episode features a roundtable panel hosted by ATSN's Chairman and CEO, veteran broadcaster James B. Towle, and also includes "Armed American Radio" host and author Mark Walters and Barbara Crown, publisher and editor of The Hunting Report.
The first in a planned series of ATSN panel discussions was reported in this column on Saturday and featured an analysis of an armed home defense/911 call, and another segment about the hypocrisy of prominent anti-gunners who enjoy the protection of armed, often taxpayer-funded bodyguards. Due to the positive reception of these first two programs, plans have been made to reassemble this panel for a further series of programs to be produced over the coming months at ATSNTV's Houston studio.
The "Safe Hunting in Mexico/HSUS threatening endangered species" episode can be viewed in this column's sidebar video player.
Pursuit Channel broadcasts primarily through DIRECTV Channel 608 PRST and Dish Network Channel 240 HUNT, and "reaches more than 38 million households." American Trigger Sports Network programming is available on the channel on Tuesdays and Fridays, per the schedule on its Pursuit page.
---
About David Codrea

David Codrea is a long-time gun rights advocate who defiantly challenges the folly of citizen disarmament. He is a field editor for GUNS Magazine, and a blogger at The War on Guns: Notes from the Resistance. Read more at www.DavidCodrea.com.