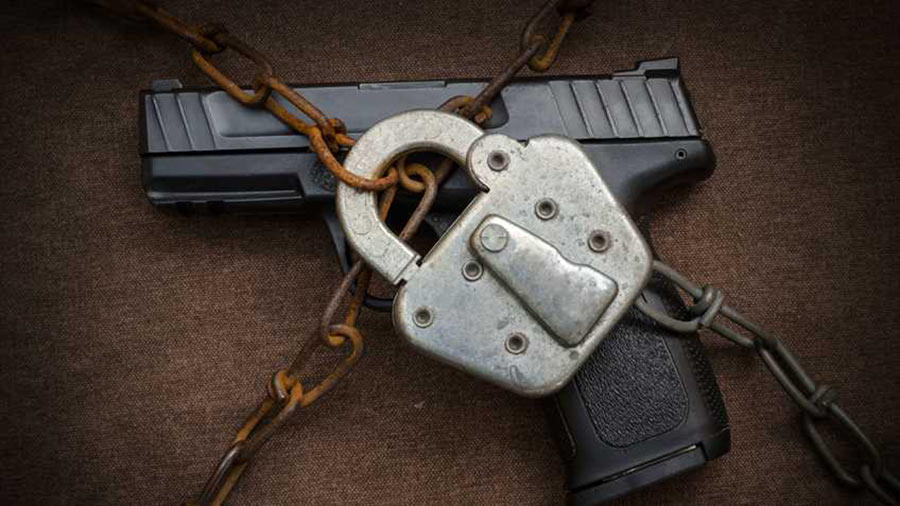 IOWA – -(Ammoland.com)- The Ames City Council has voted unanimously to ban home-based businesses from selling firearms.
The proposed change to Ames' Zoning Code passed its first reading on Tuesday, September 25th, and is scheduled for its second reading and vote at the October 9th council meeting. This proposed ban would expressly prohibit firearms businesses from being established in all residential areas within the city of Ames.
The matter arose as a result of objections to the Ames Zoning Board of Adjustment (ZBA) having granted a Home Occupation permit in April 2012 to an Ames resident for the purpose of conducting firearms sales from his home. The ZBA (conditionally) approved the permit after determining that the Zoning Ordinance does not distinguish between types of retail sales and that there was no basis for denial. That action prompted a married couple living in the same neighborhood to formally request the city ban such sales from homes.
Iowa Firearms Coalition, the state NRA Affiliate Club, opposes this proposed ban and believes that it violates both the Second Amendment and property rights of Ames residents. This amendment to the existing City Code on Home Occupations would arbitrarily discriminate against a legitimate and low-profile business, based on emotional opposition to its legal retail products and not on the real nuisance or safety concerns. This follows the earlier egregious anti-gun actions of the ZBA, which granted the permit for one year only and with a laundry list of onerous conditions that revealed an obvious attempt to impose local gun control measures on law-abiding citizens.
The Board's conditions included;

1) the business operate only by appointment during specific restricted hours, 2) that the address of the business not be listed in advertising, 3) that no ammunition sales be permitted as part of the business, 4) that proof of federal firearms licensing be provided, and 5) that the City be able to monitor appointment logs and gun transfers upon request.
It's important to note that this amendment doesn't seek to ban all firearms sales in homes as some have errantly reported. Nonetheless, it is a clear attack on Second Amendment rights that we will not allow to go unchallenged. Iowa Firearms Coalition and the NRA have worked hard on legislation at the Capitol that would properly strengthen the Second Amendment rights of Iowans. The situation underscores why we not only need stronger Preemption language in the Iowa Code, but most importantly an enumerated right to keep and bear arms in Iowa's Constitution.
Iowa Firearms Coalition is the only Iowa-based Second Amendment rights group that has mobilized to fight dozens of battles across the state and we are eager to come to aid the people in Ames that have requested our assistance.
If you live in the city of Ames or would like to assist in supporting Ames residents, join us in our fight at the next reading of this ordinance, please e-mail [email protected] for more information, or call 515-994-0330. We want a strong showing for Second Amendment support at this next meeting!
Everyone can also help voice opposition by utilizing the IFC Action Center and forwarding this e-mail alert to your pro-Second Amendment friends and neighbors! This quick and easy e-mail will go to the entire council in a few simple steps.
You can also see this alert here on our Facebook Action Center.
Defending Second Amendment Rights for Iowans,
Jeff Burkett
President, Iowa Firearms Coalition
NRA Endowment Member
---
About Iowa Firearms Coalition

The mission of the Iowa Firearms Coalition is to be THE firearms rights organization in Iowa, representing Second Amendment concerns for all firearms owners in the state. We will staunchly defend the rights of hunters and sportsmen as well as the rights of all Iowans to defend themselves and their loved ones. We seek to partner with other like-minded organizations to increase our effectiveness in accomplishing these goals. Visit: www.iowafc.org