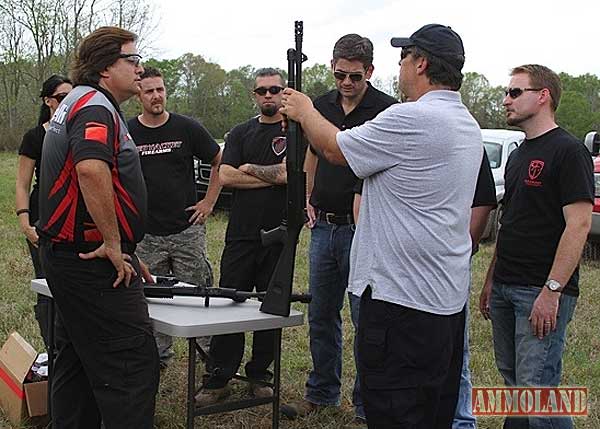 ACCOKEEK, MD –-(Ammoland.com)- Benelli's M2 and M4 are featured on this week's episode of Sons of Guns.
Appearing on this episode are Benelli's Stephen McKelvain and Carter Miller, as well as Team Benelli 3-Gun Shooter, Taran Butler.
The Red Jacket team takes a shotgun designed for the military and supercharges it to Benelli Performance Shop standards for competition shooting.
Will jumps at this rare opportunity and Joe is thrilled with the business potential, but Will adds a twist.
To showcase Red Jacket's range of capabilities, he wants to surprise Benelli at the demonstration. Adding to Joe's stress, the shop is slammed with orders and Red Jacket is testing out a new gunsmith. Will works an idea that could derail the performance shotgun build and blow up Red Jacket's budding relationship with a key player in the gun industry.
The Red Jacket crew is back for another round of incredible builds on this season's Sons of Guns. With one gunsmith missing from the shop, Will Hayden pitches in and spends more hands-on time with his projects. The team works night and day to keep up with new orders, but also finds time for some fun when bike legend Jesse James and music legend Joe Perry drop by the shop.
Don't miss Sons of Guns this week airing Wednesday at 9 pm (EST) on Discovery Channel.
For the latest news and product information visit www.benelliusa.com